California Workers' Compensation FAQs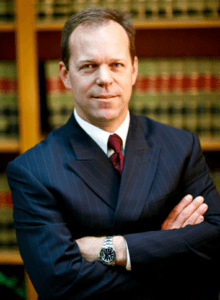 Moga Law Firm provides the following answers to questions our team of experienced Inland Empire workers' comp attorneys frequently encounter when advising and assisting clients in a wide variety of workplace injury matters:
What is Workers' Compensation?
Workers' compensation is a state-run program that requires employers to carry an insurance policy that covers employees for work-related injuries, which can be very minor to extremely serious, even fatal. If you have suffered a work-related injury or illness, then by law your employer is required to pay for workers' compensation benefits. The injury or illness can be related to a single specific event, such as falling and breaking your arm, or repeated on-the-job exposure, such as losing your hearing due to constant loud noise. The key is that the injury or illness is caused by your job. With so much depending upon the unique facts of your injury and their application to California laws, it is important to discuss your particular situation with an experienced workers' compensation attorney.
What types of benefits am I entitled to receive?
The following benefits are provided under workers' comp insurance. Discuss them in detail with a workers' comp lawyer today.
Reasonable and necessary medical care to cure, relieve, and otherwise assist you in your recovery, including coverage for doctor bills, medicines and crutches, hospital fees, lab tests, x-rays, and travel expenses for necessary medical treatment.
Temporary disability benefits paid to compensate you for lost wages during your recovery period if you are unable to perform your regular job in whole or in part. If you cannot work at all, you will receive temporary total disability (TTD) benefits; if you can work some time, you will receive temporary partial disability (TPD) benefits.
Permanent disability (PD) benefits paid to compensate you in the event you do not completely recover from your injury or illness, which is determined by a doctor's evaluation.
Supplemental job displacement benefits (if your date of injury is in 2004 or later) paid in the form of vouchers for education-related training or skill enhancement if you do not recover from your injury or illness and you don't return to work for your employer.
Death benefits paid to your spouse, children, or other dependents if you die from a work-related injury or illness.
Can I recover a settlement award after filing a workers' comp claim?
You may be entitled to a settlement amount if you have a permanent disability as a result of your injury. There are two basic types of settlements: compromise and release (C & R) settlements and stipulations with request for award (stip) settlements. With C & R settlements, you generally receive a lump sum payment to cover the cost of future medical care. With a stip settlement, you and your claims administrator agree on an award that usually includes some money and an agreement to pay for future medical treatment over time.
Do I Need a Lawyer to Handle my Workers' Compensation Claim?
This is a tough question to answer without knowing the details of your unique situation. When you contact the workers' compensation lawyers at Moga Law Firm, Scot Moga will personally answer your questions and determine the workers' compensation benefits you may be eligible to receive. Call us at 909-931-2444 or email us for a free initial consultation. Se habla español.