Personal Injury Attorney in Upland, CA | 25 Years Experience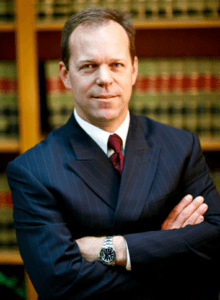 For more than two decades, Upland personal injury lawyer Scot Moga has been helping injured clients successfully recover compensation for losses resulting from auto, truck, motorcycle, bicycle, pedestrian accidents, slips and falls, and unsafe property conditions.
Our extensive civil litigation experience, knowledge of insurance company tactics, and negotiation skills enable us to obtain optimal results our clients in many situations.
We've Recovered Millions for Victims & Families
Personal injury claims are brought by victims who suffer injury due to another person's negligence, recklessness, or wrongdoing. At Moga Law Firm, we employ a practical, professional approach to help ensure our clients obtain full and fair recovery for their injuries, including compensation for past and future medical bills, lost income, emotional distress, and pain and suffering.
Moga Law Firm has recovered millions of dollars for people who've been injured in motor vehicle accidents, on/off work, slip & falls or through the negligence of another party.
Our law firm is skilled at handling the following types of accident and injury cases:
Auto accidents: With our extensive expertise in handling and resolving automobile accident cases, we are dedicated to relieving you from the personal and financial hardships resulting from injuries inflicted by someone else's negligent, irresponsible, or unlawful driving.
Motorcycle accidents: Scot Thomas Moga, the founder of our firm, is not only an experienced attorney but also an enthusiastic motorcycle rider who comprehends the unique legal complexities surrounding the pursuit of maximum compensation for motorcycle-related injuries.
Truck accidents: Our firm offers effective legal representation to individuals affected by trucking accidents, ensuring that truck drivers and trucking companies are held accountable for a wide range of personal injuries and property damage, varying from minor incidents to devastating catastrophes.
Bicycle accidents: In California, bicyclists possess equal rights to motorists and must adhere to all regulations outlined in the California Vehicle Code. Our team of attorneys possesses a comprehensive understanding of handling insurance companies and safeguarding your rights in the event of a bicycle accident resulting in injury.
Pedestrian accidents: Pedestrians face an elevated risk of sustaining severe injuries when involved in motor vehicle accidents. It is critical to consult with a skilled Upland personal injury attorney to safeguard your interests and secure appropriate compensation for medical expenses.
Premises liability/Slip and fall injuries: If you have sustained injuries while on someone else's property, you might be eligible for compensation. With our extensive experience, Moga Law Firm has a proven track record of successfully pursuing premises liability claims against landowners, occupiers, and property managers.
Dog bites: Under California law, owners whose dogs bite or attack individuals bear "strict liability" for the consequent injuries and damages. Moga Law Firm possesses substantial expertise in handling various cases involving dog bites and attacks, ensuring proficient representation for our clients.
Wrongful death: While financial compensation can never fully compensate for the loss of life, love, and companionship, Moga Law Firm is committed to assisting surviving family members in obtaining the necessary compensation to cover funeral costs, other expenses, and to address personal and emotional losses. Our firm strives to support you in this difficult time and seek appropriate restitution on your behalf.
Catastrophic injuries: We have the legal skill and resources to handle claims involving serious, life-altering injuries, including traumatic brain injury (TBI), spinal cord injury (SCI), and severe burns.
Our client's interests are our first priority. We offer personalized legal guidance through every stage of the legal process, routinely providing progress updates and keep clients informed of legal strategy and available recovery options. Throughout the handling of a claim, Moga Law Firm works on a contingency fee basis, which means clients owe no legal fees until we obtain recovery.
Hiring a Personal Injury Lawyer With Experience is Critical to a Successful Claim
Hiring a personal injury lawyer with experience is critical for several reasons. When it comes to personal injury claims, it's essential to have a knowledgeable and skilled attorney like Scot Moga who understands the complexities of the legal system and has a track record of successfully handling such claims. Here are some key reasons why hiring an experienced personal injury lawyer is crucial:
Practice Experience: Personal injury law is an area that requires in-depth knowledge of statutes, regulations, and legal precedents. Scot Moga has a thorough understanding of the applicable laws and can navigate the California legal system efficiently. Mr. Moga can assess the strength of your claim, identify relevant legal issues, and develop a strategic approach to maximize your chances of success.
Accurate Claim Assessment: Personal injury cases can vary widely in their nature and complexity. An experienced lawyer can evaluate the unique circumstances surrounding your case, including factors such as liability, damages, and insurance coverage. They can provide an objective analysis and advise you on the potential value of your claim, helping you make informed decisions about settlement offers or pursuing litigation.
Negotiation Skills: Most personal injury claims are resolved through negotiations with insurance companies or opposing parties. A skilled lawyer with experience in personal injury cases will have honed negotiation skills, enabling them to advocate effectively on your behalf. They can handle discussions with insurance adjusters, defense lawyers, and other parties involved, aiming to secure a fair settlement that adequately compensates you for your injuries and losses.
Trial Experience: While 95% of personal injury claims settle out of court, some may proceed to trial if a fair agreement can't be reached. If your claim does go to trial, having an experienced personal injury attorney by your side is crucial. Mr. Moga has the courtroom experience, knowledge of trial procedures, and litigation skills necessary to present your case persuasively before a judge or jury. Our law firm's familiarity with local courtroom dynamics can significantly impact the outcome of your case.
Resources and Network: Established personal injury lawyers often have access to extensive resources and a network of experts, including accident reconstruction specialists, medical professionals, and vocational experts. These resources can be vital in building a strong case and providing expert testimony to support your claim. With over 25 years experience, Mr. Moga will know when and how to utilize these resources to strengthen your position.
Stress Relief: Dealing with a personal injury can be emotionally and physically draining. By retaining Moga Law Firm, you can offload the legal burdens and focus on your recovery. Mr. Moga will handle the paperwork, communications, and legal proceedings on your behalf, allowing you to have peace of mind during your recovery.
The best thing for you to do right now is to discuss your matter with a local Upland personal injury lawyer at Moga Law firm who has the legal expertise, ability to assess your claim, negotiation and trial skills, access to resources, and the overall support for you. We can guide you through the complex legal process, increase your chances of obtaining fair compensation, and alleviate the stress associated with pursuing a personal injury claim.
Schedule a Free Consultation regarding Your Matter
If you or a loved one has suffered a personal injury, skilled legal representation can help you obtain the compensation you need to put the incident behind you. If necessary, we will arrange to visit your home or hospital to ensure timely investigation and filing of your claim. If you or a loved one has been injured, call 909-931-2444 or contact us online to schedule a free initial consultation. Se habla español.