Inland Empire Pedestrian Accident Lawyer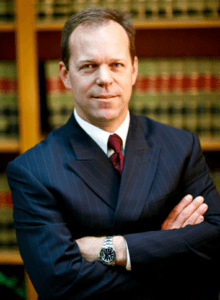 25 years Experienced Pedestrian Injury Attorney in the Inland Empire
For more than 25 Years, the Inland Empire pedestrian accident attorneys from Moga Law Firm have helped pedestrians obtain the maximum compensation for their injuries. We represent pedestrians struck by careless and irresponsible motorists, as well as pedestrians injured as the result of poorly maintained walkways, sidewalks, and crossing areas.
Being Aware of Pedestrian Hazards
According to the National Highway Traffic Safety Administration, nearly 4,300 pedestrians were killed and an estimated 70,000 were injured in 2010. This means that, on average, a pedestrian was killed every two hours and injured every eight minutes in traffic crashes. Pedestrian deaths accounted for 13-percent of all traffic fatalities, and made up 3-percent of all the people injured in traffic crashes. The number of fatalities is up 4-percent from 2009. California is among the top four states for pedestrian fatalities.
Drivers are required to yield the right-of-way to pedestrians crossing streets in marked and unmarked crosswalks in most situations. Unfortunately, however, drivers often fail to yield the right-of-way at intersections and fail to watch out for pedestrians when turning onto another street. Drivers also travel at unsafe speeds, increasing the likelihood that they will not see pedestrians and reducing the time they have to avoid a collision. Other behaviors and situations resulting in pedestrian accidents include:
Distracted driving, including cell phone use and texting
Motorists rolling through stop signs
Motorists making illegal or unsafe u-turns
Drunk driving
Poorly timed signals at crosswalks
Dangerously designed intersections
Street repair and construction sites
Dangerous sidewalk conditions, including uneven pavement, cracks, and debris
Trees, posts, signs, utility poles, and other obstructions blocking visibility.
Handling injury cases that occurred on private, city or county property.
Regardless of if your injury was on private property, or property owned by the city, county or state of California, you have a legitimate claim if you were injured as a result of poorly maintained public walkways. Even when accidents aren't fatal, pedestrian accidents often result in serious injuries, including traumatic brain injuries and spinal cord injuries. Our pedestrian accident lawyers in Upland offer comprehensive representation for accident victims, always exploring all options for recovery to ensure our clients have the best chance of obtaining maximum compensation for their injuries.
Sidewalk, Crosswalk & Manhole Injury Lawyer in the Inland Empire
If you have suffered injuries as the result of a pedestrian accident in the Inland Empire, please contact the pedestrian injury lawyers at Moga Law Firm. Email us or call 909-931-2444 to schedule a free initial consultation. We can discuss any claims for compensation that you may have against responsible parties, and help you on the road to recovery. Se habla español.