Frequently Asked Questions About Personal Injury Law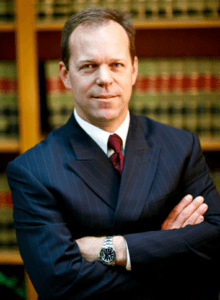 In the difficult time following an accident or injury, it is helpful to know some basic information about protecting your legal rights and options. Here, Moga Law Firm provides answers to questions regularly encountered by our team of personal injury attorneys in Upland who serve the entire Inland Empire:
If I'm involved in an accident, what should I do?
If anyone involved in the accident has been seriously injured, seek immediate medical care by calling 911. Then, notify the police of your location and tell them if the accident was the result of a traffic violation. Obtain the names, addresses, and insurance information for every driver involved in the accident. If possible, take pictures of the vehicles along with detailed notes regarding the accident, such as the directions and positions of the vehicles, the weather, time of day, and any other relevant details. If there were any witnesses who saw the accident, it is very important to collect their names and contact information.
You should also notify your insurance company, but do not sign any documents or make any statements to a claims adjuster until you have spoken to an attorney. It is crucial to speak with an experienced Ontario injury lawyer about the accident as soon as possible to ensure you understand the potential value of your claim.
Are lost wages and medical expenses recoverable as a part of my personal injury claim?
In most cases, the answer is yes under California law. If you suffered lost wages or incurred medical expenses as a result of your injury, these amounts would be included as part of the total amount you are seeking in your personal injury lawsuit. Consult an Upland injury lawyer to evaluate your personal injury claim.
How long do I have to file a claim?
If the accident was caused by the negligence of a municipal, county, or state government, you must file your claim within six months of the accident. If the defendant is a private person, you generally have up to two years from the date of the accident, although this time frame varies depending on the type of claim, i.e., wrongful death or products liability. However, as relevant evidence to support your case begins to disappear quickly, it is wise to contact a personal injury lawyer in Upland as soon as possible.
What are the types of damages I'm entitled to recover?
Damages vary on your specific circumstances and on the type of case. In general, damages for personal injury claims can include: medical costs, property damage, lost wages/income, compensation for pain and suffering, emotional distress, and other losses that are not of a strictly economic nature. The Ontario injury attorneys at the Moga Law Firm are dedicated to recovering the maximum damage awards for their clients.
Consult with an Experienced Injury Attorney
Scot Moga has over 25 Years of personal injury law experience and can personally answer your questions and effectively evaluate your personal injury claim. Call us at 909-931-2444 or contact us online to schedule a free initial consultation. Se habla español.