Scot Thomas Moga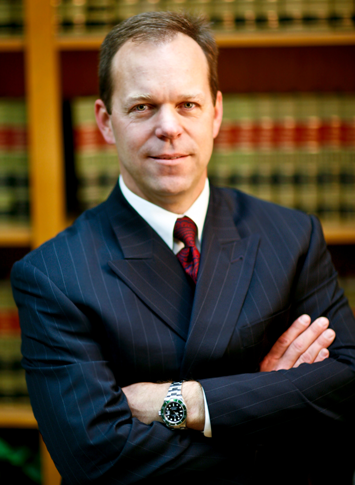 With over 25 Years of legal experience, attorney Scot Thomas Moga is dedicated to providing effective counsel, outstanding client communication, and creative solutions to the most complex legal issues. As an aggressive and zealous advocate, he is known for obtaining the maximum awards and settlements for his clients in an expeditious manner. Since founding Moga Law Firm in 1996, Mr. Moga has successfully represented clients in many areas of law, concentrating most of his practice in workers' compensation, personal injury, estate planning and probate matters. His diverse client base includes injury and accident victims, individuals & families who need help with estate planning, and injured employees. The experience, knowledge, and commitment to excellence that Mr. Moga brings to every case make him an exceptional attorney and an invaluable advocate.
Experienced Counsel and Compassionate Advocate
A second-generation attorney, Mr. Moga is passionate about his work and truly enjoys what he does. Whether dealing with a workplace injury or planning an estate, Mr. Moga realizes that the legal process can be confusing and overwhelming. Mr. Moga takes the time to clearly communicate and compassionately guide each client through every phase of their case.
Mr. Moga is a graduate of the University of San Diego School of Business Administration with a bachelor's degree in Accounting (B.B.A.). However, he soon discovered that sitting behind a desk crunching numbers was not for him, and following his strong desire to help people, he attended law school at the University of La Verne College of Law. An exceptional communicator, Mr. Moga is a former writer and editor for the law review, the Journal of Juvenile Law; an honor awarded to the top students. In addition, Mr. Moga also received American Jurisprudence Awards in recognition of his studies in torts (the basis of personal injury law) and property. He is a member of the California State Bar, and is admitted to the U.S. District Court for the Central District of California.
Born and raised in the San Gabriel area, Mr. Moga has close ties to the community. In 2011, he was appointed by Mayor Musser as Planning Commissioner for the City of Upland and reappointed in June of 2012 to a four year term. In his free time, this California native enjoys the outdoors by riding his bikes and motorcycle.
Education
Admissions
California and U.S. District Court, Central District of California, 1996