California Workers' Compensation Rights
Workers' Compensation benefits provide you with the necessary medical treatment you need to recover from your work-related injury or illness. These benefits also partially replace lost wages from recovering and help you return to work. The worker' compensation claim process can be complicated, however. A skilled Inland Empire Workers' Compensation attorney can help guide you through the claim process and recover your benefits. Having a general understanding of Workers' Compensation is a great start. Employers are required by California law to meet certain Workers' Compensation guidelines. 
What is Workers' Compensation?
You are entitled to receive Workers' Compensation benefits from your employer if you suffered a work-related injury or illness. This covers injuries that happen at work or repeated exposure injuries incurred at work. This means that you can recover for not only an injury from a single accident like hurting your back from a fall, but also for injuries caused by repetitive movement over time such as hurting your wrist from performing the same motion over and over.
Employer Responsibilities Before an Injury or Illness Occurs
Employers must obtain Workers' Compensation insurance or qualify to become self-insured.
Your employer is required to give you Workers' Compensation written materials explaining your employee rights and responsibilities.
Information explaining Workers' Compensation must be placed where all employees can see it.
Employer Responsibilities After an Injury or Illness Occurs
Provide you with a Workers' Compensation claim form within one working day of a reported work-related injury or illness.
Return a completed copy of the claim form to you within one working day of receiving the claim.
Forward the claim form and employer's report of occupational injury or illness to the claims administrator within one working day of receipt.
Authorize up to $10,000 in appropriate medical treatment within one day of receiving your claim.
Provide light duty (transitional) work when appropriate.
If you are the victim of a crime that occurred at work, your employer must give notice of Workers' Compensation eligibility within one working day of the criminal incident.
Helpful Workers' Compensation Facts
Employers must pay your medical care if you are hurt on the job, even if you do not miss any time from work.
Temporary or part-time workers may be eligible to receive benefits.
You may be covered as an employee even if you are called an "independent contractor."
You do not have to be a legal resident of the United States to receive most Workers' Compensation benefits.
It does not matter who is at fault for your job injury, you will receive benefits regardless.
In most cases, you cannot sue your employer for a job injury.
It is illegal for your employer to fire or punish you for having a job injury or for requesting Workers' Compensation benefits because you believe your job caused your injury.
Consult with a Workers' Compensation Attorney
Having an overall understanding of Workers' Compensation is often not enough. Many claims are denied initially because they fail to meet all the requirements necessary under law. A knowledgeable attorney can ensure that you submit a complete claim. Moga Law Firm has over 25 Years' experience assisting workers filing Workers' Compensation claims and appealing Workers' Compensation denials. Contact an experienced Upland Workers' Compensation attorney today to help assist you with your claim.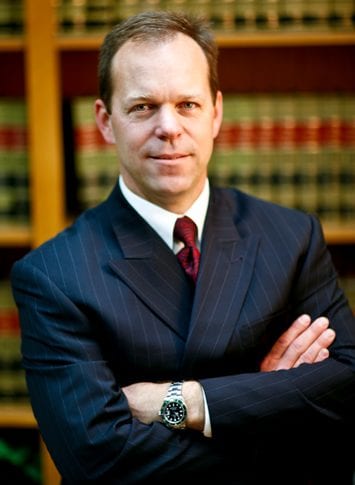 Scot Thomas Moga, a dedicated attorney in San Bernardino & Riverside Counties who represents clients in the many types of personal injury, workers' compensation and estate planning cases.