Workers' Compensation Benefits: Understanding the Different Types of Benefits Available
If you have suffered an injury or illness because of your work or work-related duties, it is likely that you are eligible for workers' compensation benefits. As an injured worker, it is important that you understand the different types of benefits available to you. This article will highlight the general types of benefits:
Medical treatments,
Disability,
Rehabilitation, or
Death benefits
It is important to know that every state will generally have its own regulations with regard to the benefits available. For more information concerning your specific injury or case, you can inquire the State of California Department of Industrial Relations' Division of Workers' Compensation. It is also essential to consult the legal expertise of a knowledgeable attorney who has extensive experience in handling workers' compensation claims. An attorney with the right knowledge or experience can help to ensure that you receive the benefits you deserve.
Medical Care Benefits
Workers' compensation could pay for medical expenses such as a hospital stay and other treatments that could be necessary to identify a work-related ailment or injury. Although each state will have its own rules and regulations regarding the specifics of the benefits, the majority will cover:
Surgeries
Medications
Medical equipment
Physician visits
In some cases, workers' compensation benefits will also cover treatments such as pain therapy, counseling, or acupuncture.
Rehabilitative Benefits
Workers eligible for benefits may also be able to qualify for rehabilitation benefits. These benefits could help to pay for medical or therapeutic care that can help injured workers cope with or recover from his or her ailment or injury. With rehabilitative benefits, an injured worker may also obtain the treatment necessary for his or her prospect to regain the ability to return to work.
In some cases, and depending on the benefits available, if a worker has permanently lost his or her ability to return to his or her job, certain benefits could offer vocational training or other benefits that could help the worker qualify for a different job.
Disability Benefits
An injured worker who is qualified to receive disability benefits, he or she is financially compensated for the loss of wages that resulted from the ailment or injury. Disability benefits generally fall under four potential categories, which will depend on the following factors:
The injury or ailment is partial or total, or
The injury or ailment is temporary or is permanent.
Death Benefits
When a worker has lost his or her life as a result of a work-related ailment or injury, many states will offer death benefits to the survivors of the worker. Typically, qualifying recipients are those who were economically dependent on the deceased worker. While partial funeral expenses will be covered, these benefits generally serve to compensate the workers' survivors for the loss of monetary support.
Seek Expert Legal Assistance
Obtaining workers' compensation is not always easy and straight forward. If you have suffered as a result of a work-related ailment or injury and are having trouble obtaining compensation, seek the legal guidance of an expert attorney who can champion on your behalf.
Attorney Scot Thomas Moga is dedicated to helping workers obtain the compensation they deserve for their work-related losses. The Moga Law Firm is highly experienced in dealing with workers' compensation cases in the State of California. Workers' compensation claims in California are time restricted. If you have a question or are otherwise having difficulty in obtaining compensation, seek the legal expertise of a proficient and knowledgeable attorney.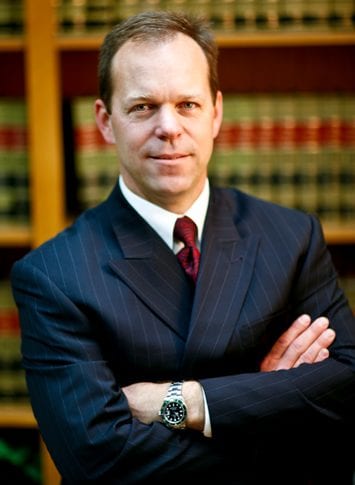 Scot Thomas Moga, a dedicated attorney in San Bernardino & Riverside Counties who represents clients in the many types of personal injury, workers' compensation and estate planning cases.