Inland Empire Construction Injury Lawyers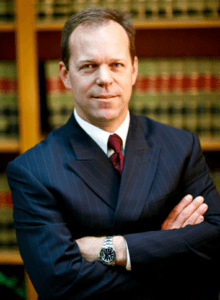 Protecting the Rights of Construction Workers Who've Been Injured on the Job in the Inland Empire
With scaffolding, heavy machinery, toxic materials, cranes, trenches, electrical equipment, and other potential hazards, a construction site is full of dangers. The injuries caused by construction accidents can be catastrophic, leaving victims debilitated — physically, emotionally, and financially. Whether you were injured as a victim of faulty construction, unsafe work conditions, or during the normal course of work Scot Moga is an Inland Empire construction accident injury lawyer who can help you get the maximum compensation for your injuries. Unfortunately, workers' compensation may not provide enough to cover all of your medical expenses, lost wages, or other costs incurred as result of your injury.
Moga Law Firm is headed by Scot Moga, a 25 years experienced construction accident lawyer in Upland, CA. Our firm provides the personal injury and workers' compensation expertise necessary for effectively handling all types of construction accident cases and recovering the maximum amount of damages available, including medical expenses, present and future lost wages, and compensation for any pain and suffering.
Common Types of Construction Accidents
According to the Occupational Safety & Health Administration (OSHA), the fatality rate for the construction industry is higher than the national average for all industries. The numerous potential hazards faced by construction workers on a daily basis include, but are not limited to:
Scaffold collapse
Falls from heights
Trench collapse
Electric shock and arc flash or arc blast
Defective or improperly maintained power tools
Injuries from falling objects
Malfunctioning cranes or forklifts
Lack of adequate safety gear or precautions
OSHA violations and dangerous premises
Construction workers hurt in serious accidents may suffer substantial physical pain, and require extended periods of time away from work. In some cases, workers could be left with lifelong chronic pain that could majorly impact their quality of life. Some of the most frequent and severe injuries sustained by construction workers include:
Head Injuries – Head injuries, including traumatic brain injury (TBI) are among the most serious injuries suffered by construction workers. This type of injury can occur when a worker strikes his head during a falling accident, or when workers are struck by heavy equipment or falling debris.
Back Injuries – Construction workers frequently suffer injuries to their backs. Painful back injuries, such as a herniated disc, can occur when workers repeatedly lift and carry heavy objects. Falling debris, collapsing scaffolding, and machinery accidents are other ways that construction workers may sustain a back injury. In the most severe back injury cases, the injured victim may sustain a spinal cord injury (SCI) that permanently affects their mobility and other physical abilities.
Amputations – Construction accidents can also lead to severe injuries resulting in limb amputations, which often occur because of the large and powerful tools and building materials used in the construction industry. Workers are especially vulnerable to suffering an amputation accident if the tools they are using are defective or if the workers did not receive proper training on how to use the tools.
Electric Shock – Construction sites often contain exposed and ungrounded live wires, or electrical lines that have not been properly installed or protected. Electric shock injuries can also result from inadequate safety training or malfunctioning machinery, or from the use of inappropriate tools for electrical work on cranes, scaffolding, and other support mechanisms placed next to low hanging power lines.
Construction Accident Injury Attorney Serving San Bernardino & Riverside Counties
Our experienced Inland Empire construction accident attorneys will vigorously pursue recovering the highest possible amount for your injuries and losses. To schedule a free initial consultation with Moga Law Firm, call 909-931-2444 or contact us online. Se habla español.