Inland Empire Bicycle Accident Attorney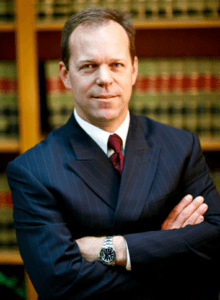 Scot Moga is an Avid Cyclist, and Highly Experienced Inland Empire Bike Accident Lawyer
Bike accidents are something that's personal to attorney Scot Moga – having been through two serious bike accidents himself involving cars in traffic. As an Inland Empire bike accident attorney and seasoned cyclist who rides regularly and competes in events, Scot knows how to represent bicyclists in personal injury claims arising from accidents with cars, trucks, and other motor vehicles because he's personally been in a serious accident with a motor vehicle. Read more about this on our dedicated CaliforniaBikeAccidentLawyer.com website. We also have experience handling wrongful death actions on behalf of family members who have lost a loved one in a tragic accident.
Causes of California Cyclist Accidents
Bike riding for fun and as a daily mode of transportation is becoming increasingly popular in Southern California, notwithstanding our famous car culture. While cycling promotes a healthy lifestyle and a healthy environment, an unfortunate side effect of increased bike traffic is an increased number of bicycle accidents. According to the most recent National Highway Traffic Safety Administration (NHTSA) data, 618 bicyclists were killed in motor vehicle traffic crashes in 2010 and an additional 52,000 were injured. Bicyclist deaths accounted for nearly 2-percent of all traffic fatalities.
Bicycle riders and automobile drivers have the same rights and must follow the same rules with regard to obeying traffic laws and taking general safety precautions. As many bicyclists know, however, motorists often fail to see them or fail to respect their right to share the road. Common causes of bicycle accidents include:
Auto drivers making unsafe left or right turns
Drivers opening car doors as a bicyclist passes
Drivers misjudging the space needed to pass a bicycle
Distracted driving, including cell phone use and texting
Drunk driving
Dangerous road conditions, such as potholes and worn paint on bike lanes
Defective equipment, including helmets and bike parts
Negligent or defective bike repair
When bicyclists are involved in an accident, injuries tend to be severe, as bike riders have very little to protect them when they are hit by a car or other larger vehicle. Even when accidents are not fatal, victims may suffer from injuries to the head or spinal column, fractured or dislocated bones, or even lost use of a limb. Our bicycle accident attorneys in Ontario have experience handling cases involving catastrophic injuries.
Experienced Bicycle Accident Attorney in the Inland Empire
If you or someone you love has been injured in a bicycle accident, contact the Inland Empire bicycle accident lawyers at Moga Law Firm by email or call 909-931-2444 for a free initial consultation. We will discuss your accident and any claims for compensation you may have. All legal fees are deferred until we recover money damages on your behalf. Se habla español.