California Workers' Compensation Vocational Vouchers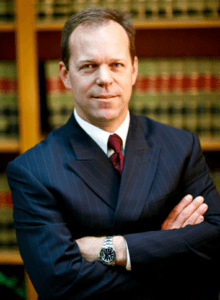 How do Vocational Vouchers Work?
Employees injured on or after January 1, 2004, may be eligible to receive Supplemental Job Displacement Benefits (SJDB) to help them return to gainful employment. The team of workers' compensation claims lawyers at Moga Law Firm in Upland can efficiently evaluate your case and determine your eligibility for SJDB.
Supplemental Job Displacement Benefits (SJDB)
In the event you are unable to recover from your work-related injury and you cannot return to work for your employer, Supplemental Job Displacement Benefits (SJDB), in the form of a non-transferable voucher, may pay for education-related training or skill enhancement, or both, at state-approved or state-accredited schools. Expenses covered by the SJDB voucher include school tuition, fees, books, and expenses required by the school for training. Additionally, up to 10-percent of the voucher's value can be used for vocational and return-to-work counseling.
You may qualify for SJDB if you meet each of the following criteria:
Your injury causes permanent partial disability preventing you from doing your usual job;
You are unable to return to work within 60 days after receiving your last temporary disability payment; and
Your employer does not offer you modified or alternative work.
With regard to modified or alternative work, if your employer offers you such work and you do not accept it, you are not eligible for an SJDB voucher. However, the modified or alternative work must satisfy the following conditions:
You are able to perform the essential job functions;
The job is considered a regular position that lasts for at least 12 months;
The wages and compensation of this job are at least 85 percent of what you were receiving at the time of your injury; and
The job is located within a reasonable commuting distance of your home at the time the injury occurred.
Consult with a qualified workers' compensation claims lawyer in Upland to learn what SJDB benefits you may be entitled to receive.
What is the Amount of the SJDB Voucher?
Depending on the level of your disability, the SJDB voucher can range from $4,000 to $10,000. The higher the percentage of your permanent disability, the higher the SJDB voucher amount. Contact us today so we can discuss your claim and calculate your potential voucher payment.
Filing a Workers' Compensation Claim
To understand the full range of benefits available to you after sustaining a workplace injury, contact Moga Law Firm's team of knowledgeable workers' compensation claims attorneys in Upland. Schedule a complimentary consultation by calling 909-931-2444 or by contacting us online. Se habla español.