California Temporary Disability (TD) Benefits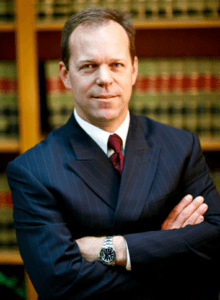 Helping Injured California Employees Receive Disability Benefits
In addition to covering reasonable and necessary medical care, workers' comp insurance provides a variety of disability benefits to injured workers. To determine which types of disability benefits that you may be eligible for, discuss your situation with a knowledgeable workman's comp lawyer serving the Inland Empire. For more than 25 Years, Scot Moga has been successfully securing worker's compensation benefits on behalf of his clients.
Two Different Types of Temporary Disability (TD) Benefits
If you are unable to perform your regular job in whole or in part during your recovery period, workers' compensation insurance provides the following types of temporary disability benefits to compensate you for lost wages:
Temporary total disability (TTD) benefits: If you cannot work at all during your injury recovery period, you may receive temporary total disability (TTD) benefits.
Temporary partial disability (TPD) benefits: If you are able to work some hours, but less than your full schedule, you can receive temporary partial disability benefits.
In the event you do not completely recover from your injury or illness, permanent disability benefits may be available to you. The workers' compensation lawyers at Moga Law Firm will efficiently evaluate your case and take appropriate legal action to ensure that you are receiving the disability benefits to which you are legally entitled.
Determining the Amount of Temporary Disability Payments
Generally, temporary disability payments are paid at two-thirds the injured worker's gross (pre-tax) wages at the time of injury; however, there are minimum and maximum payments set by California law, which may require adjustment of this amount. In addition to wages, all other forms of income you receive will go into calculating your wages, including income from food, lodging, tips, commissions, overtime, bonuses, and even earnings from work at other jobs being performed when the injury occurred. Proof of these earnings must be provided to the claims administrator handling your case.
It is also important to note that you do not pay federal, state, or local income tax on temporary disability benefits.
Experienced Work Injury Lawyers in Upland – Serving the Inland Empire
Timely action in filing a workers' compensation claim is critical. If you or a loved one has suffered a workplace injury, schedule a free consultation with the experienced Upland workplace injury attorneys at Moga Law Firm by calling 909-931-2444 or contact us online. Se habla español.