Navigating the California Workers' Compensation Process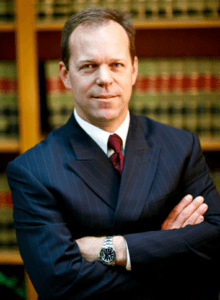 The experienced Upland workers' comp attorneys at Moga Law Firm are dedicated to recovering benefit payments and other compensation in the most direct, timely, and effective way possible. Our knowledgeable team of attorneys helps employees obtain coverage for their workers' compensation claims, including:
Compensation payments for temporary disability
Compensation payments for permanent disability
Death benefits for dependents
Lost wages or salary
Rehabilitation expenses
Vocational vouchers for retraining costs
Workers' Compensation in California – A Step by Step Process
Since 1996, the Upland workers' compensation lawyers at Moga Law Firm have been providing exceptional legal representation and outstanding personal support at every phase of the California workers' compensation process. In California, obtaining workers' comp benefits generally involves the following steps.
Notify your employer of your injury or illness as soon as possible.
Seek emergency care if necessary, and inform the health care staff that you are seeking treatment for a work-related injury. Waiting beyond 30 days may jeopardize your right to receive workers' comp benefits for necessary medical treatment.
Fill out the DWCI claim form that your employer must provide to you within one working day after you report your injury or illness. It is advisable at this stage to seek the assistance of a skilled workers' comp attorney, as any errors on this form may result in a denial of benefits. Returning the signed and completed form to your employer is known as "filing" your claim.
Seek medical care by a physician approved by your employer unless you pre-designated another doctor prior to your injury date.
Your claim is submitted to a claims administrator after your employer completes and signs their portion of the claims form.
The claim is either accepted or denied by the claims administrator within a reasonable time. If accepted, your medical care will be covered, and you may also be eligible to receive temporary disability payments.
Appealing Workers' Compensation Decisions
If your workers' compensation claim is denied, appealing the decision is likely your best course of action, rather than giving up or starting the entire claims process again. The knowledgeable workers' comp lawyers at the Moga Law Firm can help you handle an appeal before the California Workers' Compensation Board, promptly and effectively addressing issues that may have led to your claim's denial.
Experienced Attorneys Protecting California Workers
Scot Moga is a highly experienced workers' comp attorney and will guide you step by step through the entire claims process from handling the initial filing to an appeal if your claim has been denied. To protect your rights under California workers' compensation laws, schedule a free initial consultation with Moga Law Firm by calling 909-931-2444 or contacting us online. Se habla español.