Rancho Cucamonga Personal Injury Attorneys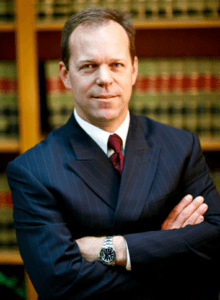 Rancho Cucamonga Personal Injury Lawyer Since 1996
For more than 25 Years, the skilled Rancho Cucamonga personal injury lawyers at Moga Law Firm have been helping injured clients successfully recover compensation for losses resulting from auto, truck, motorcycle, bicycle, pedestrian accidents & slips and falls, and unsafe property conditions. Serious accidents, like this one, happen all the time on local streets and along the 210 freeway. Our extensive civil litigation experience, knowledge of insurance company tactics, and negotiation skills enable us to obtain optimal results our clients in many situations.
Seeking Fair Compensation for Injuries
Personal injury claims are brought by victims who suffer injury due to another person's negligence, recklessness, or wrongdoing. At Moga Law Firm, we employ a practical, professional approach to help ensure our clients obtain full and fair recovery for their injuries, including compensation for past and future medical bills, lost income, emotional distress, and pain and suffering.
Our Rancho Cucamonga injury lawyers are skilled at handling the following types of accident and injury cases:
Auto accidents: We have significant experience litigating and settling automobile accident claims, and can help ensure that you do not have to suffer the personal and financial burden of injuries caused by another person's careless, reckless, or illegal driving.
Workers' Comp: California & Federal workers' compensation laws allow employees the right to file a claim for injuries sustained while at work. Scot Moga has over 25 years assisting in these types of claims.
Motorcycle accidents: Firm founder Scot Thomas Moga has been an avid motorcycle rider for many years and personally understands the specific legal issues related to obtaining the maximum recovery for motorcycle injuries.
Truck accidents: We provide effective representation to victims of trucking accidents, holding truck drivers and trucking companies responsible for personal injuries and property damage ranging from the minor to catastrophic.
Bicycle accidents: In California, every bicyclist has the same rights as motorists, and is subject to all the provisions of the California Vehicle Code. Our lawyers understand how to deal with insurance companies and protect your rights if you have been injured in a bicycle accident.
Pedestrian accidents: Pedestrians are extremely vulnerable to severe injury if struck by a vehicle. Consulting an experienced personal injury attorney in Rancho Cucamonga is crucial to protecting your interests and obtaining adequate compensation to cover medical treatment.
Premises liability/Slip and fall injuries: If you have been hurt on the property of another, you may be entitled to compensation for your injuries. Moga Law Firm has many years of experience vigorously and successfully pursuing land owners, occupiers, and property managers in premises liability claims.
Dog bites: Under California law, an owner whose dog bites or attacks another person is "strictly liable" for resulting injuries and damages. Moga Law Firm is experienced in handling all types of dog bite and attack cases.
Wrongful death: Although money can never truly replace loss of life, love, and companionship, Moga Law Firm can help surviving family members successfully recover the compensation they need to pay for funeral arrangements and other expenses, as well as compensation for personal and emotional losses.
Catastrophic injuries: We have the legal skill and resources to handle claims involving serious, life-altering injuries, including traumatic brain injury (TBI), spinal cord injury (SCI), and severe burns.
Our clients' interests are our first priority. We offer personalized legal guidance through every stage of the legal process, routinely providing progress updates and keep clients informed of legal strategy and available recovery options. Throughout the handling of a claim, Moga Law Firm works on a contingency fee basis, which means clients owe no legal fees until we obtain recovery.
Contact us Today to Schedule a Free, No Obligation Consultation Regarding Your Case
If you or a loved one has suffered an injury due to the negligence or misconduct of another, our skilled legal representation can help you obtain the compensation you need to put the incident behind you. If necessary, we will arrange to visit your home or hospital to ensure timely investigation and filing of your claim. If you or a loved one has been injured, call 909-931-2444 or contact us online to schedule a free initial consultation with our Rancho Cucamonga personal injury lawyers. Se habla español.