Rancho Cucamonga Premises Liability Attorneys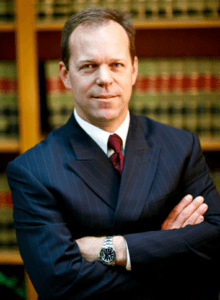 Recovering Compensation on Behalf of Rancho Cucamonga Victims of Slip & Fall & Premises Accidents
The Rancho Cucamonga premises liability attorneys at Moga Law Firm represent victims of slip and fall accidents, and also handle cases arising from dangerous property conditions, bar fights and failures to provide adequate security. If you were injured on someone else's property, you have a right to recover damages and compensation for your injuries, pain and suffering.
What is Premises Liability?
Liability in slip and fall, or trip and fall cases arises from a property owner's failure to maintain a premises in a safe manner. Some of the reasons a property owner may be held responsible for a slip and fall or trip and fall accident include:
Failure to remove objects from the floor, such as fallen merchandise in a store
Failure to repair defects on the property, such as a broken step or missing handrail
Failure to appropriately design the premises
Failure to warn about a dangerous condition on the property
Failure to remove or improperly removing water or other substances on the floor
Slip & Fall Accidents and Dangerous Property Conditions
Among the most common types of premises liability cases are claims arising out of "slips and falls" and "trips and falls." Many people do not realize how serious a slip and fall accident can be until they or a loved one sustains an injury while simply going about day-to-day activities. As a Rancho Cucamonga slip & fall lawyer, we take these incidents extremely seriously because we've seen how serious they can be. Often, these injuries can alter a person's entire life, causing loss of employment, loss of mobility, enormous medical bills, and even permanent pain and suffering and disability.
Failure to Provide Adequate Security – Bar Fights & Bouncer Assaults
In some cases, negligent and/or inadequate security in parking structures, garages, or stairwells may give rise to a premises liability claim if the property owner knew or had reason to know of dangerous criminal activity taking place on the premises. Failure to install appropriate lighting or warn patrons of potential safety risks may be the basis for a personal injury claim if it enabled an assault to occur on the property. We've also represented people injured in bar fights, and individuals who were the victims of a hostile bouncer or security guard.
How Much is My Slip & Fall Case Worth?
Determining the appropriate value of a personal injury claim arising out of a slip and fall accident can be complicated. It involves evaluating the nature and extent of the injury, the economic losses that are recoverable, and the liability issues related to the fall. Because insurance companies have vast experience handling injury claims and will seek to obtain the lowest settlement possible, it is important to have a slip and fall lawyer with considerable experience dealing with the insurance company on your behalf.
Contact A Premises Liability Lawyer Serving Rancho Cucamonga
Schedule a free initial consultation with our team of knowledgeable Rancho Cucamonga premises liability attorneys by calling 909-931-2444 or by contacting us online. We handle personal injury claims on a contingency fee basis, which means you owe no legal fees until we obtain a recovery award in your case. Se habla español.