What You Should Know After a Construction Accident
If you work in the construction industry, the risk of serious injury is a reality every time you enter a worksite. Following an accident, you may face mounting medical expenses and a loss of work time. While your employer can cover some expenses through workers' compensation insurance, it may not cover all expenses incurred. Additionally, some accidents may not be covered by workers' compensation at all. Depending on the circumstances surrounding the accident, coverage may be denied by the workers' compensation policy. As a result, filing a personal injury claim may offer another avenue to obtain full compensation for all of the damages sustained.
When Can a Personal Injury Claim Be Filed?
As previously mentioned, workers' compensation can afford you some benefits, but as a construction worker, you may be able to file a personal injury claim if certain conditions apply, such as: Were you injured by a product/tool/equipment that was defective? Did you fall ill after an exposure to a harmful and toxic substance? Does your employer carry workers' compensation insurance? Were you injured as a result of your employer's deliberate negligence? Did you suffer damages as a result of a third party's actions?
Determining Fault in a Construction Accident Case
Before filing a personal injury claim, a thorough investigation of the accident will be necessary as it is essential to prove that the injury was caused by an intentional action or as a result of third party negligence. The following construction site accidents typically lead to personal injury cases: Electrocutions, Fires or explosions, Building collapses, Safety equipment failure, Falls from ladder or other height, Exposure to a chemical or a toxic substance, Falling objects, such as building materials or tools, and Accidents caused by heavy machinery, such as cranes or forklifts
Available Compensation in a Personal Injury Claim
Determining cause and fault are fundamental in a personal injury claim filed after a construction accident. The extent and type of injury will dictate the type of medical care needed, how much time you will be out of work, and how your life changes.
When you have been injured while working in a construction site, you deserve financial compensation for your physical and mental harms, including compensation for all of your incurred medical expenses. The following is a limited list of damages typically pursued following a construction accident: Hospital bills, Prescription medication costs, Loss of income, Loss of income potential, Loss of quality of life, Pain and suffering, and Emotional distress.
Discuss Your Case With a Knowledgeable Construction Accident Attorney
After an injury sustained while working at a construction site, there may be an opportunity to recover damages by filing a personal injury claim. After an accident, it is critically important to seek the legal support and guidance of a knowledgeable attorney right away. An experienced attorney will investigate your case, help you establish fault, and ensure you receive the monetary compensation you truly deserve.
Attorney Scot T. Moga is highly versed in personal injury cases involving construction accident cases. With many years of dedicated experience, Attorney Scot T. Moga understands what is needed to build a strong case against the negligent party. To ensure you obtain the highest compensation available and to schedule a complimentary consultation, consider contacting Attorney Moga today.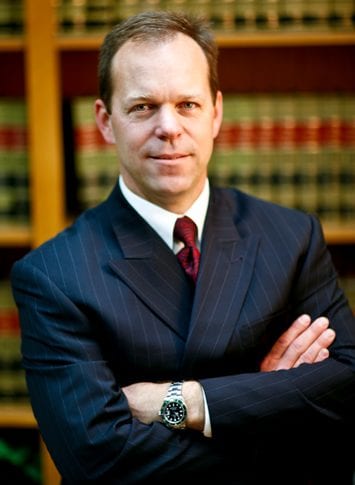 Scot Thomas Moga, a dedicated attorney in San Bernardino & Riverside Counties who represents clients in the many types of personal injury, workers' compensation and estate planning cases.