Workers' Compensation: Simple Steps That Could Help to Improve Workplace Safety
There are many elements that could play a role in causing workplace injuries. While workers can suffer injuries as a result of the employer's or company's negligence, there are important steps a worker could take in an effort to improve workplace safety. This article will highlight some of the best ways to prevent workplace injury.
Make a Conscious Effort to Maintain a Clean Work Area
A messy and cluttered area can easily lead to unnecessary injuries. The following hazardous conditions can harbor some of the most catastrophic workplace injuries:
Spills

Any liquid on the ground can cause a slip and fall accident. Slip and fall accidents can cause an unsuspecting worker to suffer back, head, or neck injuries. Further, slip and fall accidents can quickly result in the inability to return to work causing not only health implications but financial burdens as well.

Unsafely stacked boxes and equipment

Warehouses and construction sites are among the most dangerous places to work. These places require diligence in ensuring that hazardous conditions are prevented. All team members should work proactively in ensuring that all workplace materials are stored in safe places. Areas susceptible to earthquakes should take extra precaution in ensuring that that mounted items are not prone to toppling over unsuspecting workers.

Regular inspections should be carried out throughout the workday

Unfortunately, many workplaces will not have the time necessary to conduct frequent inspections that could help to ensure a clean and safe work area. Collectively, team members can do their part in caring for their place to work so that accidents do not occur. Providing safe and clean work areas, however, is not the responsibility of the worker. Rather, employers are responsible for ensuring workplace safety. They are responsible for carrying out measures that will prevent workplace injuries.
Maintain an Open Dialogue Among Coworkers and Employers
In every work setting, it is important to maintain an open form of communication among workers. Potential hazards may not be immediately recognized by some employees and raising awareness on a situation can greatly prevent workplace injury. Despite that however, employers are solely responsible for ensuring that all workers are properly trained for workplace safety. They are also responsible for reasonably ensuring that the workplace area remains free of hazards.
The Bottom Line
Workplace injury can be difficult for any person. Not only does the injured worker suffer pain, he or she may also suffer financial burdens due to the injury. Workplace safety can be lessened by the support of all team workers collectively but the final responsibility falls onto employers. If you or someone you know has been injured as a result of a workplace hazard, there may be an opportunity to obtain financial compensation.
Attorney Scot Thomas Moga has extensive experience in dealing with workplace injuries. He is dedicated to ensuring that workplace accident victims receive financial compensation when their injuries were caused by the negligence of an employer. Workers' compensation claims are time sensitive; seek the trusted advice of a knowledgeable and experienced attorney.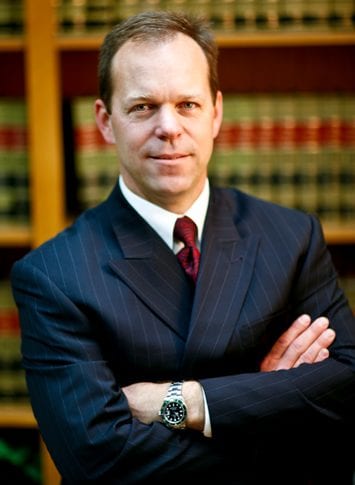 Scot Thomas Moga, a dedicated attorney in San Bernardino & Riverside Counties who represents clients in the many types of personal injury, workers' compensation and estate planning cases.