Workers' Compensation Claim Timeline
After being injured at work many people wonder, "When can I return to work," and if it is not that it is, "When do I start receiving workers' compensation benefits?" Missing work is rough, especially if you don't have an income while you are injured. If you were recently injured on the job, you probably already know that you can file a workers' compensation claim. But you are probably curious on how long is the process is going to take? While each claim is unique, here is a brief overview of what to expect from your workers' compensation claim.
When does the workers' compensation claim process begin?
Generally, the timeline for a workers' compensation claim begins at the time of an injury that occurs at work. There are some critical steps that should be taken immediately to ensure the claim is reviewed and processed as quickly as possible. The first step is to seek medical attention. Most states mandate that employers or their workers' comp insurance company pay for  an employee's medical bills that was injured on the job immediately after a claim is filed. This means that your medical bills will most likely be paid before your claim is approved.
Next, you must report your injury to your employer as soon as possible. It is best to report the injury in writing. Be sure to keep a copy of your report for your records. After an on the job injury is reported, an employer is required by law to immediately offer a workers' compensation claim form. You need to fill out the claim form completely and be as specific as possible. File it as soon as possible. Also, you will want to keep a copy of the completed claim form.
The insurance company generally has 30 days to deny or approve your claim. They must notify you in writing of their decision. If your workers' comp claim is approved, the insurance company must begin paying out your benefits shortly after. If the insurer denies your claim, you may request a hearing for a review of their decision. You must timely request a review of the decision or the decision will become final. Generally, a review hearing will be set within 30 days of your request. After your review hearing, you should receive a final decision within 15 days.
If you need assistance filing a workers' compensation claim, or your claim was denied, you should contact a workers' comp attorney for advice.  Moga Law Firm assists workers who have been injured on the job with workers' compensation claims or appealing workers' compensation denials. Call us today at 909-931-2444.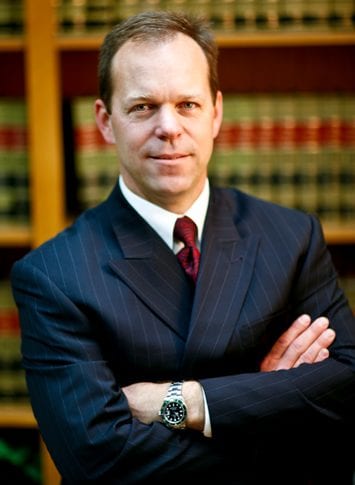 Scot Thomas Moga, a dedicated attorney in San Bernardino & Riverside Counties who represents clients in the many types of personal injury, workers' compensation and estate planning cases.