When Probate is Necessary in California
In the State of California, the probate process is not always a difficult process, but there are several legal shortcuts that could help to avoid going to probate court.
Probate in California, is the legal process in which a county court ensures that the deceased person's property and assets are allocated in accordance to his or her Will or in accordance to the law.
Interested parties will need to appear in court if the following are factors are applicable:
To prove that the deceased's Will is valid,
To appoint a representative to act on behalf of the deceased,
To identify all of the deceased's property and assets, or to have the property appraised,
To pay outstanding debts or taxes owed,
To allocate the remaining assets and property in accordance to the terms of the written Will or deceased's heirs
When Probate Is Required
Probate is not always required in the State of California. If the perished person did not have property or assets to distribute, the probate process is not necessary. However, the deceased individual's survivors could decide to open probate if the deceased had outstanding debts or if they need to establish a deadline for when creditors need to file a claim. When the deceased had property to allocate, the probate process can provide for the transfer of the property to the rightful heirs.
Not All Property Will Go Through Probate
In California, not all assets and property will go through probate when a person passes away. The term probate estate typically refers to property that is subject to the authority of the probate courts. Any assets that are disseminated outside the probate process are considered as part of the person's non-probate estate.
The State of California has simplified systems for transferring property when the property is worth under certain amounts. There are also easy methods in which to transfer property to a surviving partner or spouse when the property is held in Joint Tenancy or Community Property with Right of Survivorship.
When to Elect Simplified Systems
Simplified systems of probate are not for everyone. There could be outstanding debts and/or tax claims that the deceased could have. In these situations, it is always better to seek the legal representation of a qualified attorney who has the right experience and they can confirm available probate options or alternatives.
Obtain the Support of an Experienced Attorney
When a person does not have a written Will, his or her property and assets will be distributed in accordance to California laws. Probate will determine the wishes of the perished individual, and will determine which outstanding debts must be paid. Additionally, probate will also order the distribution of property according to the deceased's final wishes. Going to probate court can sometimes be regarded as a complicated matter but it doesn't have to be. Speak to a lawyer who can advise you on what action is best for you.
Attorney Scot Thomas Moga has over 25 Years of dedicated experience serving clients across Inland Empire probating an estate. When it comes to probate, you proficient legal support is mandatory; seek the support of an experienced attorney today.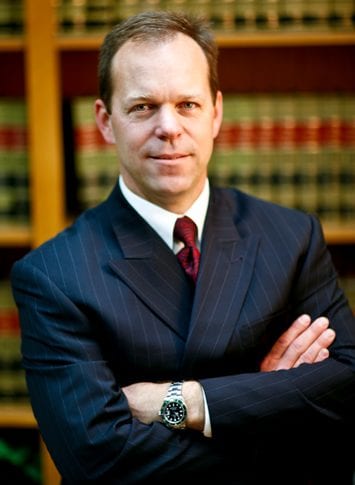 Scot Thomas Moga, a dedicated attorney in San Bernardino & Riverside Counties who represents clients in the many types of personal injury, workers' compensation and estate planning cases.