What To Do When You Suffer a Slip and Fall in a Parking Lot
There are countless of parking garages and parking lots across the state and these structures allow for easier access to stores, business, airports, and other establishments. Although parking lots offer great convenience, they are also affluent in hazardous conditions to those who use them.
Every year, thousands of slip and fall accidents occur in parking lots, often as a result of poor lot design or lack of maintenance. Under certain situations, victims who have suffered a slip and fall in a California parking lot could file a personal injury lawsuit to receive compensation for their damages.
The Causes Behind Slip and Falls in California Parking Lots
When it comes to parking lot accidents, slip and falls are among the most common. Some of the most common cases include the following:
Debris
Slippery floors due to puddles of water or oil left from cars
Uneven pavement
Cracked pavement
Poor lighting
Poorly placed tire stops
Damaged or cracked tire stops
Lack of stairwell banister
Weather conditions
What Steps You Should Take After a Parking Lot Slip and Fall
If you have been injured after suffering a slip and fall in a parking lot, you should consider taking the following steps that could help you protect your legal rights:
Report the incident – Report the accident to the local police as well as to the property owner or manager of the garage. By quickly reporting the incident, you will create a paper trail that will substantiate your case.
Start a record of the incident – Soon after your accident, write down what transpired before and after the accident. Every detail you can remember could be very helpful for your claim. You should also include any medical symptoms you experienced.
Take photographs of the scene – Taking pictures of the location can also help to explain the details of what led to the fall.
Obtain witnesses' contact information – Anyone that saw your fall could help you by making a brief statement of what they saw.
Obtain medical care – if you were injured after a slip and fall in a parking lot, one of the first and most important things you should do is seek medical attention. This will help you prevent a worsened medical condition and will also help to protect your rights.
File a Personal Injury Lawsuit for Your Injuries
If you have been injured in a parking lot, you may be able to receive compensation for your injuries. Consider contacting the legal support of an experienced personal injury attorney who can look into your case and help you decide what the best course of action will be. Property owners and property managers in the State of California have the reasonable duty to ensure the safety of those in the property; a qualified attorney can assist in bringing justice to your case when these property overseers have failed you.
Attorney Scot Thomas Moga has over 25 Years of dedicated experience serving victims who have suffered as a result of another's negligence. Slip and fall accidents in California demand proficient legal support; obtain the support of a qualified attorney who will represent your rights in a court of law.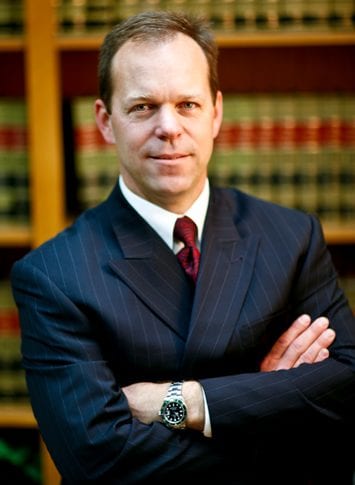 Scot Thomas Moga, a dedicated attorney in San Bernardino & Riverside Counties who represents clients in the many types of personal injury, workers' compensation and estate planning cases.