What To Do When Suffering a Slip and Fall in a Retail Store?
California law requires that all retail store owners maintain their parking lots, sidewalks, sales floors, and other common areas in a reasonable manner to minimize the risk of injury to their customers on the property. If you or someone you love has been injured while on retail store property, there may be a valid personal injury claim. With a successful case, monetary compensation will be awarded for the injuries, including medical costs, loss of income, and more. Discuss your case with a well-versed personal injury attorney as soon as possible. The Moga Law Firm can provide you with the representation you deserve.
For more than 25 years, the Moga Law Firm has represented those who have been injured while on another's property, including retail store accidents. If you have suffered a slip and fall accident in a retail store, consider obtaining the legal support of Attorney Scot T. Moga. Schedule your complimentary consultation today by dialing 909-931-2444.
Three Things To Do Right After a Slip and Fall
Slip and falls are serious accidents that can lead to a number of injuries, including head trauma and displaced spinal cord injuries. In order to obtain compensation for these and other injuries, it is necessary to preserve evidence at the time of the accident. The following are three steps you should take immediately after suffering an accident:
Photograph the scene
Report the accident to a store manager
Obtain the contact information of others who can corroborate your version of events
Filing a Claim May Be Challenging
Sadly, injury claims are becoming increasingly challenging because California courts expect retail store customers to take certain precautions when coming across a hazard in the store. Still, there are hazards that are not immediately recognizable when entering a store, and unfortunately, serious injuries can be inflicted no matter how careful a person is. When there is an unreasonably dangerous condition in the store, California law provides that injured victims can seek monetary remedies through a personal injury claim.
Aside from this, those who seek monetary compensation for their injuries also have the burden of proving that the store owner was aware of the dangerous condition before the accident occurred. This is often the most challenging aspect when it comes to slip and fall accidents. For this reason, the preservation of critical evidence is vital to a successful claim. Also, getting started on a case as soon as an accident can help this dilemma. The longer it takes to pursue legal action, critical evidence can be forever lost.
Schedule a Complimentary Consultation Today
Slip and fall accidents can affect an injured person in more ways than one. If you were recently injured in a slip and fall accident that happened while inside a retail store, it is important to consider seeking legal counsel from a well-versed attorney who has experience in handling these types of cases. A proficient litigator will ensure you obtain the compensation you need to pay for your medical expenses, loss of wages, and more.
For more than 25 years, the Moga Law Firm has helped those who have been severely injured as a result of another's lack of due care or negligence. The firm specializes in slip and fall cases and have successfully helped thousands of people secure the compensation they deserved after an accident. If you were recently injured in a slip and fall accident, you can schedule a complimentary consultation by contacting the Moga Law firm at 909-931-2444 today.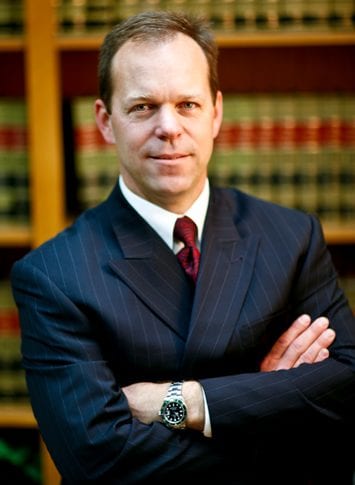 Scot Thomas Moga, a dedicated attorney in San Bernardino & Riverside Counties who represents clients in the many types of personal injury, workers' compensation and estate planning cases.