What to do After Being Injured at Work
No one gets up in the morning saying, "I'm going to get hurt at work today," but it happened. You've gotten first aid or medical attention. What should you do now?
The absolute first thing you do is notify your supervisor. If you're in a union shop, let your shop steward know as well. Most companies have a written injury report. If not, write a note identifying your job title and division, as well as the time, date, and place of the injury. Detail any medical attention you received and if you'll need further treatment. 
At this point, your state and local laws will kick in. For example, if you're a federal employee, you have the right to choose your own doctor. If not, you'll need to follow the local rules. This may mean seeing a company doctor or a doctor from an approved company list. It is very important that you cooperate at this stage to preserve your rights. You can still see your own doctor for a second opinion, but your visit with the designated physician will be what is on the record of your workers' compensation claim.
Document your own injuries. Have someone take clear photos. This is also a good time to write out what happened. Where were you working? What were you doing? Was anyone else involved? Were you in a part of your job that co-workers know as being dangerous? Have there been any complaints about this job? It may not seem like it now, but your memory of the incident will fade. Workers' compensation cases can take weeks or months and details you remember now may be relevant later.
Keep records of any expenses you incur after your injuries. Did you need any medical equipment?. Did you need to pay someone to drive you around because of your injury? Were you forced to use vacation time? Are you on light duty in a lower paying job? Did you spouse have to take time off to care for you? These records are very useful when it comes time to settle your workers' comp claim.
Cooperate with the accident investigation. This could be as simple as an interview with management about what happened or could include police statements. Be honest about your own actions. The investigators will be talking to any witnesses and if you're caught in a lie, it could invalidate your claim.
Follow medical advice. You may feel better, but until you're cleared to return to work, you must abide by all doctor's and company rules. If you aren't ready and re-injure yourself, this can complicate your claim.
Many workers' compensation claims are routine and straightforward. But, many aren't. Your record-keeping and cooperation build a firm foundation for a legal case if and when you need to talk to an attorney. If you have any questions about your rights or need help with your workplace injury claim, call the Moga Law Firm for a free consultation.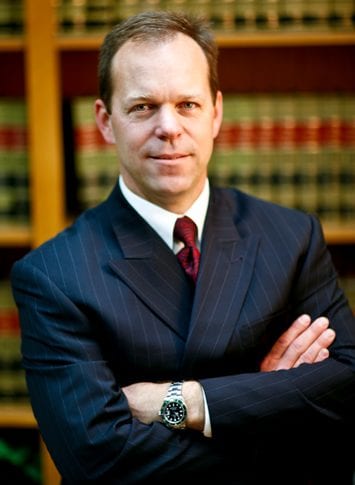 Scot Thomas Moga, a dedicated attorney in San Bernardino & Riverside Counties who represents clients in the many types of personal injury, workers' compensation and estate planning cases.