What Happens After You Have Been Injured in a Parking Lot?
It is estimated that around 20 percent of all reported auto accidents occur in parking lots across the nation. Parking lots typically have pedestrians, different types of motor vehicles, and shopping carts all moving in different directions. When a driver is looking to exit the parking lot or is searching for a parking spot, it can be easy to become distracted and accidentally injure another. Fortunately, a vast majority of parking lot accidents happen at very low speeds. Still, whenever a car strikes another person, in particular a pedestrian, there is a high probability of getting seriously injured.
Following a parking lot accident, injured victims have a right to seek financial compensation from the party that caused the accident. Generally, parking lot accidents are not different from other types of traffic accidents, but it is important to note significant distinctions that could affect a personal injury claim.
The Issue With Private Property
A majority of parking lots and parking structures are private property, regardless of whether they are owed by the store they are attached to or are completely separate structures. Whether or not the accident takes place on private property, all vehicle operators in the State of California have a legal duty to drive in a reasonably responsible manner. When a parking lot accident happens, establishing fault in the accident will be determined the same way any other type of traffic accident would.
After a parking lot accident, it is important to take the same steps that would have been taken in any other auto accident. This includes: Documenting the accident, Taking pictures of the scene, Taking pictures of the vehicles involved, Exchanging contact information with the other party involved, Collecting the contact information of witnesses, and Seeking immediate medical attention.
Unlike most traffic accidents, however, a police officer may not be immediately dispatched to the scene. This means that a police report may not be available after the accident. While a police report can solidify a personal injury claim, it is not the only piece of evidence that can help build a strong case. As a result, it is important to ensure key pieces of evidence are secured immediately after the accident happened.
Establishing Fault After an Accident
Based on California's premises liability laws, parking lot owners have a legal responsibility to maintain their property in reasonably safe conditions. This can mean ensuring there are clear indicators marked to direct the traffic, clear and visible stop signs, sufficient lighting, and crosswalks for pedestrians.
When a parking lot accident is caused by poor safety conditions, it may be possible to file a claim against the owner of the parking lot. Depending on the case, a claim made against the parking lot owner can be filed in conjunction with the claim filed against the other party involved or separately.
Get in Touch With a Qualified Personal Injury Attorney
Parking lot accident cases can be far more complex than typical traffic accidents. Consequently, the legal guidance of a qualified personal injury attorney should be sought. If you or a loved one was injured in a parking lot, filing a personal injury claim can help cover incurred medical expenses, disability, and other damages. Contact a qualified attorney as soon as possible.
Attorney Scot T. Moga is highly regarded in the field of personal injury accidents. His law firm has handled thousands of traffic accident cases, including parking lot accident claims. After being injured in a parking lot, consider obtaining the legal support of Attorney Scot T. Moga. Contact his law firm today for a free case evaluation.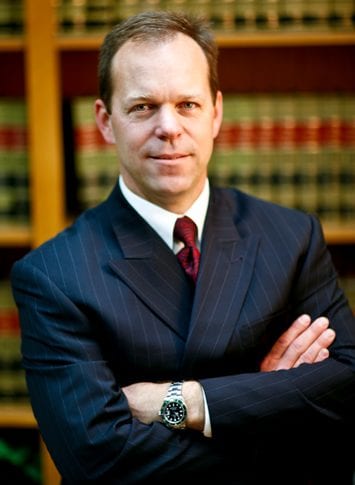 Scot Thomas Moga, a dedicated attorney in San Bernardino & Riverside Counties who represents clients in the many types of personal injury, workers' compensation and estate planning cases.