The Unfortunate Consequences of a Dog Bite
Dogs are cherished pets for many American families, but they can also wreak havoc when they attack and bite a person. The State of California recognizes the consequences a dog bite victim can face; therefore, the state allows those who have been bitten the opportunity to seek monetary compensation by filing a claim against the dog owner.
When a dog bites a person, there are a wide range of consequences that can follow the victim. If you or someone you love has been unexpectedly bitten by a dog, seeking compensation from the pet owner, can be valuable in the recovery process.
Dog Bite Scenarios
According to the Centers for Disease Control and Prevention, dogs can bite a person even when there has been a previous interaction with the animal. With nearly 4.5 million dog bites occurring each year across the country, a dog bite can occur in a wide range of scenarios, including: Encountering an unsupervised or unleashed dog in public, The dog owner provoking the dog before the bite attack, and Encountering a dangerous dog in an apartment complex.
Dog Bite Injuries and Associated Expenses
A dog bite can be very serious, and according to some reports, dog bites result in one billion in monetary losses each year. Depending on the power, stature, and size of the dog involved in the attack, an injury can vary from case to case. Nonetheless, a bite can cause the following injuries: Nerve damage, Puncture wounds, Torn skin, ligaments, or muscles, Skin or wound infection, and Scarring or disfigurement.
In many cases, a dog bite can lead to long-term medical issues. The American Society of Plastic Surgeons reports that nearly 27 thousand people underwent reconstructive surgical procedures for dog bite repair in 2018. When a dog bite leads to long-term issues, the injury can lead to the following economic and non-economic damages: Hospital costs, The need for ongoing medical treatment, Medication, Physical therapy, A loss of wages and work-related benefits, Permanent incapacity, Inability to return to regular work, A loss of quality of life, Disfigurement and scarring, and/or Pain and suffering.
After a Dog Bite, Recover the Compensation You Need to Make a Recovery
Sadly, a dog bite can happen at any moment, and this can result in long-term consequences. As a result of California's strict dog bite law, recovering compensation may be possible after a dog bite. When a dog bites a person, the dog owner can be held responsible for the damages the dog bite victim suffers. Speak to a well-versed attorney who will advocate on your behalf and help you obtain the financial compensation you deserve.
Experienced personal injury Attorney Scot T. Moga is highly versed in complex dog bite cases in California. For more than two decades, Attorney Moga has provided dedicated service to hundreds of clients. With proficiency and integrity, Attorney Moga sets to help his clients maximize the financial compensation available. If you or someone you love has been injured by a dog, consider seeking the legal support and guidance of an attorney you can depend on. Schedule a no-obligation consultation with Attorney Scot T. Moga today.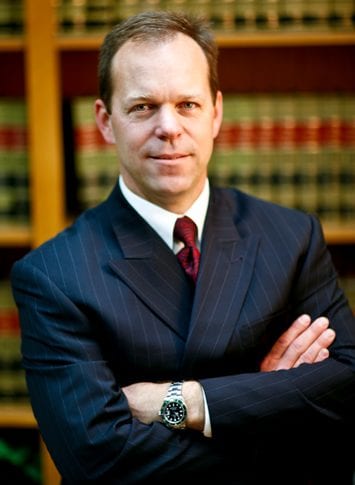 Scot Thomas Moga, a dedicated attorney in San Bernardino & Riverside Counties who represents clients in the many types of personal injury, workers' compensation and estate planning cases.