Common Types of Construction Accidents and How to Obtain Compensation Following an Injury
Even as there are multiple state and federal regulations implemented that help minimize the risk of construction site accidents, construction accidents still remain too common throughout the State of California. Unfortunately, too many workers suffer serious, yet avoidable injuries each year.
A construction accident has the potential to cause devastating, life-changing injuries. Fortunately, victims can seek compensation for their injuries so that they may be able to cover their medical costs and continue providing financial support for their loved ones. Obtaining compensation, however, is a complicated and challenging process that often undermines the extent of the workers' injuries. If you were injured in a construction site, contact the legal support of an experienced attorney.
Common Types of Construction Accidents in California
According to the Bureau of Labor Statistics, an average of 1,100 construction workers die every year as a result of a construction accident. Since modern construction sites are very complex, an accident can arise from a wide-range of incidents. Additionally, construction accidents can also involve multiple parties. Although several regulations are set in place, accidents continue to happen as a result of negligence. The following is a short list of different types of construction accidents that occur regularly throughout California: Scaffolding accidents, Crane accidents, Fall accidents, Nail gun accidents, Accidents caused by falling objects, Accidents caused by compressed gas, Accidents caused by defective machinery, ,Risks associated to machinery components Electrocutions, Slip, trip, and falls, Excavation and trenching accidents, Accidents caused when welding, Chemical exposures, Site explosions and/or Accidents involving transportation.
Injuries Associated to Construction Accidents
In many ways, there is no common form of construction injury. This is because a construction accident can result from a wide-range of incidents, and therefore can result in many different types of injuries. A construction accident injury can vary not only in kind but in severity as well. Examples of construction accident injuries will include: Repetitive strain injury, Deep lacerations, Crush injuries, Broken bones, Severe head trauma, Back injuries, Neck injuries, Chemical burns, Spinal cord injuries, Paralysis, Exposure to toxic substances and/or Amputations.
Regrettably, many construction site accidents also result in casualties. From a simple slip and fall to a devastating trench collapse, construction sites are regularly riddled with dangers that might sometimes go unforeseen until it is too late. Individuals who lost a loved one as a result of a construction accident may be eligible to receive monetary compensation by filing a wrongful death lawsuit.
Financial Compensation May Be Available Following a Construction Site Accident
Filing a claim following a construction site accident is a complicated process, and this is because there are multiple parties that may be held accountable. If you were injured in a construction accident, speak to a well-versed attorney who can help you recover the maximum amount of compensation available.
Attorney Scot T. Moga is a highly respected attorney in the field of workers' compensation cases, including construction site accidents. Attorney Moga understands the need for immediate action following a construction site accident. If you were recently injured while in a construction site, consider contacting the valuable support of an attorney you can depend on. Contact the Moga Law Firm today for a free, no-obligation consultation.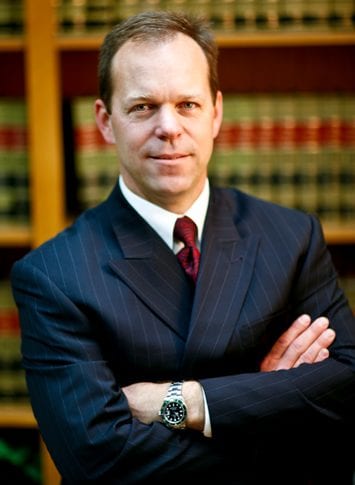 Scot Thomas Moga, a dedicated attorney in San Bernardino & Riverside Counties who represents clients in the many types of personal injury, workers' compensation and estate planning cases.