Types of Compensation for Construction Workers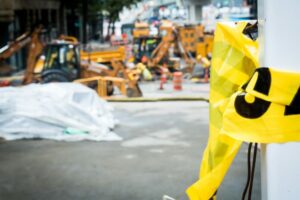 The construction industry is one of the most dangerous jobs in the world. Whether a person is working at a construction site or is simply visiting one, being at a project site can be incredibly dangerous. When an accident happens, it is important to take immediate legal action to ensure the party responsible for the accident is held liable for the ensuing damages. By obtaining the support of a well-versed personal injury attorney, securing maximum compensation is possible. With nearly 30 years of dedicated legal experience, Attorney Scot T. Moga can advocate on your behalf.
Construction site accident cases are complicated as multiple parties may face accountability for the accident and the damages that follow. With decades of legal experience, Attorney Scot T. Moga understands what is needed to build a strong construction accident claim. As a dedicated personal injury attorney, Attorney Moga works tirelessly to ensure his clients receive the highest compensation available. To schedule a complimentary consultation with Attorney Scot T. Moga, consider calling 909-931-2444 or complete the online form here.
Typical Construction Site Accidents
A vast majority of construction sites are environments that are incredibly dangerous where even the smallest accident can lead to a catastrophic injury or even death. Although the industry is largely regulated by state and federal laws, construction accidents continue to happen regularly. Some of the most common types of accidents include: Lack of training, Rushed projects, Electrical accidents, Defective equipment, Getting struck by falling objects, Getting caught between heavy objects and/or Lack of protection when working in elevated places.
Available Compensation Following an Accident
When a construction accident happens, a catastrophic injury can transpire. Unfortunately, many of these injuries result in hefty medical expenses, a loss of wages, and other financial losses. In the State of California, most construction workers are eligible for workers' compensation when they are injured on the job. Sadly, these benefits rarely cover the extent of the resulting expenses when the injury was catastrophic. Contingent on the facts of the case, injured workers may be eligible for monetary compensation from third parties whose negligence played a role in causing the accident.
Third-Party Liability
Construction projects usually involve a variety of companies and parties outside of the workers' immediate employer. Some of these parties can include property managers, architects, contractors, engineers, and subcontractors. All of these parties bear a degree of responsibility in ensuring the site is safe for those employed to work there.
Aside from these parties, equipment suppliers and manufacturing companies also have a legal duty to ensure the product used by construction workers is safe to use as instructed. These parties can also face responsibility when a construction worker is injured as a result of their negligence in producing or selling a defective product.
Obtain the Monetary Compensation You Deserve
For most construction accidents, the resulting injuries will be costly and this could lead to long-term financial hardship for the victim and his or her family. While workers' compensation offers injured workers certain benefits, many injuries will result in losses that exceed what is offered by the workers' compensation system. If you or a loved one was injured in a construction site, discuss the case with an established attorney who can help you determine if a third party can be held accountable for the accident.
For nearly 30 years, Attorney Scot T. Moga has tirelessly championed on behalf of injured construction workers. Attorney Moga understands that construction accidents can quickly result in a lifetime of financial hardships; consequently, he fights aggressively to ensure his clients receive the highest amount of compensation available. To schedule a complimentary consultation with Attorney Moga, call 909-931-2444 today.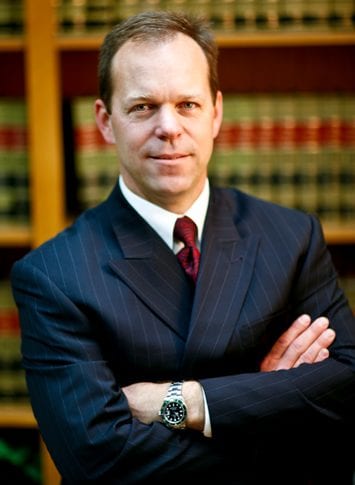 Scot Thomas Moga, a dedicated attorney in San Bernardino & Riverside Counties who represents clients in the many types of personal injury, workers' compensation and estate planning cases.