Truck Accidents Caused By Sleep Deprivation
Large commercial trucks can legally weigh up to 80,000 pounds. As a result of their large size and weight, these large vehicles can be difficult to operate, and it can be hard for them to come to a complete stop when traveling at full speeds. Operating a large commercial vehicle can be even more difficult to operate when the driver is sleep-deprived. According to the Centers for Disease Control and Prevention, driving while drowsy can equate to driving while drunk. The agency reports that sleep-deprived drivers can experience slow reaction times and inattentiveness when behind the wheel. As a result of their slowed reaction times, sleep-deprived drivers can place the safety and wellbeing of others at risk. If you or someone you love was injured in a traffic accident involving a sleep-deprived truck driver, discuss your case with a skilled attorney. Southern California's premier litigator, Scot T. Moga, can help.
With more than 25 years of dedicated legal service, Attorney Scot T. Moga has championed on behalf of those who have suffered harm because of another's negligent actions. A zealous advocate for the rights of injured victims, Attorney Moga is prepared to handle the most challenging truck accident cases, including those involving sleep deprivation and fatigue. After a serious truck accident, consider contacting Attorney Scot T. Moga today for a free consultation. Call 909-931-2444 or complete the online contact form today.
Hours of Service Regulations
When a truck driver is operating the truck while sleep-deprived, he or she could find it difficult to make quick decisions, which could place those around at the risk of serious injury or even death. According to the National Transportation Safety Board, fatigue among truck drivers was a contributing factor in about 35 percent of all commercial truck accidents.
To prevent the number of truck accidents caused by a lack of sleep and rest, the Federal Motor Carrier Safety Administration (FMCSA) requires all truck drivers to take necessary rest breaks between their hours of service. Currently, truck drivers are allowed to drive a truck for a maximum of 11 consecutive hours.
Negligent Driving
Regrettably, not every truck driver follows the rules when it comes to their hours of service. Fortunately, truck drivers are required to maintain a logbook that details their period of service. Truck drivers and truck companies have a responsibility to ensure that these logbooks are regularly maintained. Based on the deliveries made, it is possible to determine whether any truck driver logbook has been falsified. When a truck accident is caused as a result of driver fatigue or sleep deprivation, the truck driver and/or the truck company can be held responsible for the negligence.
The injuries resulting from a truck accident can be catastrophic and these injuries can cause a lifetime of economic hardship. When a truck driver has failed to take crucial rest breaks, the driver or the truck company can be held responsible for the victim's damages.
Obtain the Compensation You Need With the Help of a Proficient Truck Accident Attorney
Truck drivers have an obligation to drive carefully. Unfortunately, some drivers fail to abide by the rules and operate the large vehicle while sleep-deprived. Through their negligent actions, drowsy drivers place the lives of those they share the road with in danger of injury. If you or someone you love was involved in a truck accident, speak to a proficient truck accident attorney who can investigate the case on your behalf.
As a dedicated truck accident attorney, Scot T. Moga has become a strong advocate for those who have been severely injured in negligent accidents. Through the years, he has successfully represented countless victims who have not only suffered physical pain and anguish but have also suffered crippling economic losses because of another's careless decisions. After a truck accident, consider discussing your case with Attorney Moga. You can contact him at no cost today by calling 909-931-2444 or completing the confidential online form here.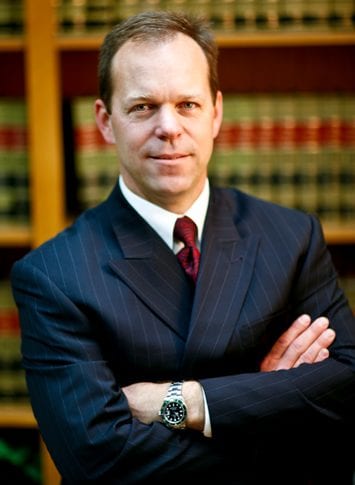 Scot Thomas Moga, a dedicated attorney in San Bernardino & Riverside Counties who represents clients in the many types of personal injury, workers' compensation and estate planning cases.