Large Truck Accidents Caused by Improperly Loaded Cargo in the Inland Empire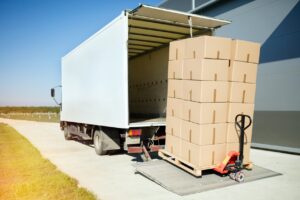 Motorists in Southern California understand that they must share the road with commercial truck vehicles. As a vital part of the U.S. economy, the trucking industry is responsible for transporting millions of tons of products each year. With an average weight of 80,000 pounds when fully loaded, the average large commercial truck is significantly heavier than the average passenger vehicle. For this reason, it is imperative for truck drivers and commercial truck companies to make sure their vehicle's cargo is safely and properly loaded, balanced, and secured. When there is a failure to ensure that the truck's cargo is properly maintained, the load may become unstable, which may lead to very serious accidents. If you were recently injured in a truck accident caused by an improperly loaded truck, a skilled personal injury attorney can help. With more than 25 years of experience handling traffic accident cases, the Moga Law Firm is equipped to handle your case.
The Moga Law Firm is exceptionally versed in traffic accidents in Southern California, including trucking accidents caused by unsecured cargo. When you have been injured in an accident caused by a negligent truck driver or commercial trucking company, the Moga Law firm can assist you in recovering the highest compensation available in your case. Consider contacting the law firm today and schedule a free no-obligation case evaluation.
Traffic Accidents Associated with Wrongfully Secured Cargo
Cargo that has been improperly loaded can lead to a serious traffic accident in a number of different ways. Unfortunately, it is common for unsecured cargo to become loose and spill on the highway. The cargo that breaks away from the vehicle can easily become a hazard on the road. In extreme cases, the cargo may actually hit others on the road as it falls off the truck. Contingent on the type of load, the consequences resulting from this can be catastrophic and quite possibly deadly.
Cargo that has been improperly loaded may also lead to other serious problems even when it has not broken loose from the truck. For instance, an unbalanced load may make the large truck difficult to handle, particularly when everyday dangers of the highway are present. Even with the smallest steering correction, the unbalanced cargo could force a large commercial truck to jackknife or rollover, possibly leading to devastating injuries.  Likewise, an overloaded commercial truck also can be very difficult to maneuver, and driving safely may become unfeasible.
Establishing Liability Following a Large Commercial Truck Accident
Although the driver of the commercial truck is responsible for ensuring the truck's cargo is properly loaded and secured, it is possible that other parties share liability in the event of an accident. For example, a warehouse crew member could also face liability for improperly securing the cargo. Additionally, the owner of the large commercial truck may also face responsibility when the company has failed to enforce important safety protocols regarding loading the truck's cargo.
Determining liability may be difficult as there are a multitude of parties involved in the transportation process. To ensure all potentially liable parties are identified, it is important to conduct a thorough investigation that may require assessing the following:
The truck driver's hours of service log book,
The truck's delivery records,
The truck's maintenance records, and
The trucker's driving records.
Discuss Your Case with an Established Truck Accident Attorney
Improperly loaded cargo is a very serious matter that leads to many unnecessary accidents each year. If you or a loved one was recently injured in this type of traffic accident, it is imperative to seek legal counsel from an established law firm that can help identify all the potentially responsible parties.
With more than 25 years of dedicated legal experience, the Moga Law Firm has successfully championed on behalf of many injured truck accident victims. The law firm is proud to help those injured secure the compensation they needed after an accident. After you have been injured in a truck accident caused by unsecured cargo, consider contacting the Moga Law Firm to schedule a no-obligation consultation. Complete the online contact form here to get started on your case today.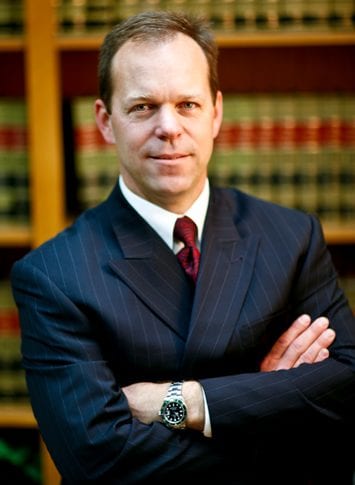 Scot Thomas Moga, a dedicated attorney in San Bernardino & Riverside Counties who represents clients in the many types of personal injury, workers' compensation and estate planning cases.