Suing for a Semi-Truck Crash in California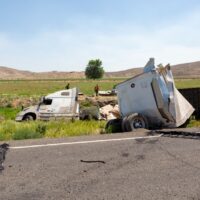 If you've been hurt in a California semi-truck accident, you are not alone. Many innocent motorists, pedestrians, and cyclists have experienced similar incidents over the years. Unfortunately, many of these victims lose their lives after being struck by semi-trucks, and it is not difficult to figure out why. These vehicles are large, heavy, and difficult to control. They also feature large gas tanks that can ignite, causing serious explosions. But can you really sue for a semi-truck accident in California? How easy is it to get compensated for your medical expenses, missed wages, and emotional distress?
Semi-Trucks Cause Accidents All the Time in California
 Unfortunately, semi-truck accidents are fairly frequent in California. On March 11, it was reported that a semi-truck driver from California had crashed into several trees before ending up in a ditch. No one else was hurt, although it could have been much, much worse had any innocent motorists been close enough to the accident. On February 10th of 2023, it was reported that a semi-truck had collided with a Dodge Charger in Tulare County, causing the driver of the smaller vehicle to suffer life-ending injuries. An investigation into the circumstances of the crash was immediately launched. A day later, a truck driver was found lying in a puddle of diesel gas with his leg pinned between the trailer and the truck. The incident occurred in Hesperia, and no further details were revealed. It was not clear how the trucker had become pinned in such a manner.
Who Do You Sue After a Semi-Truck Crash?
 Your best bet is to sue the trucking company rather than the individual trucker. Trucking companies are required to carry much more extensive insurance for crashes and injuries, and they are capable of paying out millions of dollars. This should give you enough compensation to cover even the most serious injuries. In addition, it is worth noting that individual truckers typically do not have access to large sums of cash – making it difficult to get the compensation you need in many cases.
Is it Difficult to Sue a Trucking Company in California?
 California is an "at-fault" state when it comes to car accidents, which means that you must prove that someone else was negligent in order to recover compensation. Proving negligence can be difficult, but this process is always easier when you work with an experienced personal injury attorney. These legal professionals can help you gather evidence, negotiate for a fair settlement, and much more.
Where Can I Find a Qualified Truck Accident Lawyer in California?
 If you have been searching for a qualified, experienced truck accident attorney in California, look no further than the Moga Law Firm. We have been helping injured victims across the Inland Empire for years – including those who have been harmed by semi-trucks. With our help, you can strive for the best possible results and hold negligent trucking companies accountable. Remember, internet research only gets you so far. Book your consultation today to pursue justice and real results.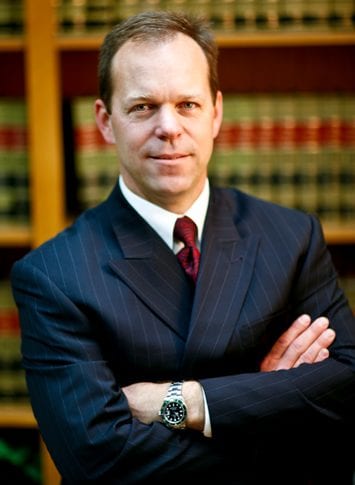 Scot Thomas Moga, a dedicated attorney in San Bernardino & Riverside Counties who represents clients in the many types of personal injury, workers' compensation and estate planning cases.