After Suffering a Construction Accident, Fight For Your Right to a Fair Settlement
Every year, hundreds of workers are severely injured as a result of construction-related accidents. Unfortunately, construction workers are routinely exposed to hazardous work environments where accidents can occur at any moment. Under California law, construction companies are obligated to carry workers' compensation insurance for employees that are injured while on the job. While workers' compensation covers the sudden loss of wages and medical care expenses, the payments are limited and also do not designate fault. After a construction-related accident, the subsequent expenses can be exorbitant and a workers' compensation claim can offer limited aid. Seeking damages beyond what is offered through workers' compensation can cover any future medical or non-medical necessities.
The Complexity of Construction Accident Claims
An employee that is injured while on a construction site may be able to recover losses outside of what is offered in a workers' compensation claim because there are third parties that can be held accountable for the injury-causing accident. Claims can be brought against the following parties:
Developers
Contractors
Subcontractors
Material suppliers
Engineers
Architects
Property owners
Machinery manufacturing companies
and more…
Unfortunately, filing a claim against a third-party company is often difficult and most companies are equipped with legal teams that will work hard to avoid paying out a victim. Building a strong case is essential and the first critical step is to always seek medical aid shortly after the accident occurs to document injuries.
Common Construction Accidents
Employers in the State of California are legally required to provide all workers with safe working conditions and to take any reasonable measure to ensure that this standard is continuously met. As previously mentioned, however, a majority of construction sites are riddled with hazards that could cause an accident at any given moment. When the accident is caused as a result of negligence, OSHA violations, or other reckless action, the liable party can be held accountable for the accident. There are a multitude of accidents that can cause injury or harm to those on-site. While this is not an all-encompassing list, the following does highlight common types of construction accidents that can occur.
Machine failures
Falls from elevated places
Scaffolding collapses
Explosions
Electrocutions
Wall, column, or roof collapse
Insufficient supervision
Crane accidents
Open areas or holes that do not have proper signage, fencing, or warnings
Hire the Support of a Skilled Personal Injury Attorney
Construction accident cases are known to be complex cases that demand a strong case in order to prove negligence. As complex as a case can be, it is critical to pursue monetary compensation following an accident, as the injuries involved in construction accidents are frequently life-altering. Consider speaking to a qualified and well-versed personal injury attorney who can champion on your behalf.
At the Moga Law Firm, it is of utmost importance to defend the rights of those who have been injured as a result of a negligent construction site accident. Attorney Scot Moga has many years of dedicated experience helping construction accident victims recover the compensation they are owed. Consider consulting the law firm for a free case evaluation today.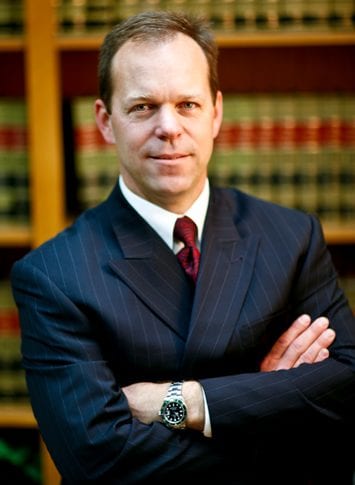 Scot Thomas Moga, a dedicated attorney in San Bernardino & Riverside Counties who represents clients in the many types of personal injury, workers' compensation and estate planning cases.