Spring Time Work Injuries
With Spring comes many things. The grass is green. The temperatures are rising. The flowers are blooming, and leaves are returning to the trees. With the spring also comes some increase in potential work injuries for some professions.
There are many trades that work outside, and often times this work increases in the springtime. There can be increased work injuries from a roofer falling off of a roof, or a gardener cutting themselves with a yard tool, or a construction working having a heavy object falling on them, just to name a few. With the increase in potential work injuries, it is important to remember what to do in the event that you are injured to protect your rights.
As an injured worker, you should notify your employer immediately or as soon as reasonably possible. Without proper notification to your employer, you may lose some or all of the benefits that you are entitled to. Keep a copy of any written report that you make. Failure to properly notify your employer can result in you losing the benefits that you are entitled to.
The next important step following a work injury is to seek proper medical attention. The most important thing is for your injury to be taken care of properly from a medical standpoint. This will ensure the best possible recovery and outcome for you. It is important that throughout the medical treatment, you follow the doctor's recommendations and follow through on all prescribed treatment and/or medications. When seeking medical attention, make sure that you are not required to be seen by a specific doctor or facility. Some employers and/or workers' compensation insurance plans will require you to be seen at a specific facility. Like many health insurance plans, these facilities are "in network," and they will have a contracted rate with the insurance company.
It is important that an injured worker understand their rights and responsibilities. If you ever do not understand these rights and responsibilities, then it is important that you contact an attorney. They will make sure that you understand your rights and receive what you are entitled to in relation to your work injury. Contact the Moga Law Firm for assistance with your workers' compensation claim.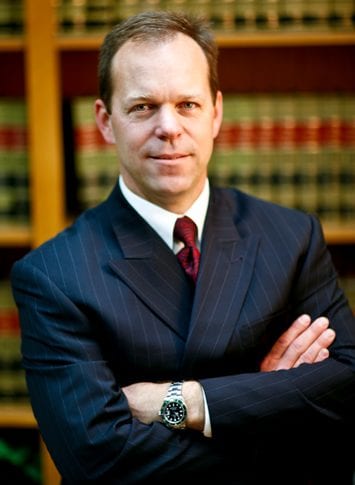 Scot Thomas Moga, a dedicated attorney in San Bernardino & Riverside Counties who represents clients in the many types of personal injury, workers' compensation and estate planning cases.