Shocking Truck Accidents Plague California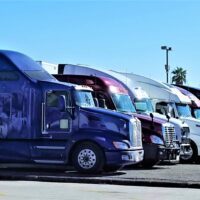 A recent string of truck accidents in California has renewed safety concerns across the state. Many of these truck accidents have led to injuries or fatalities. Injured victims may be wondering how to pursue compensation after experiencing truck accidents, and they can consult with qualified personal injury attorneys to assess their legal options. By filing injury claims, victims can pursue compensation for medical expenses, missed wages, emotional distress, and many other damages.
Senior Struck and Killed by Fire Truck in Clovis
On July 5, it was reported that a man in his 60s had been struck and killed by a fire truck in Clovis. Authorities say that the fire truck driver was following the rules of the road, and the truck had its sirens on lights fully activated. The individual had just emerged from a mini-mart and was crossing the road when they were struck. There is some indication that the victim was intoxicated at the time of the crash.
Drunk Driver Crashes Into Tow Truck in Pomona
On July 3, it was reported that a drunk driver had crashed into a tow truck, causing the tow truck to head into oncoming traffic. This then led to a minivan hitting the tow truck head-on. Unfortunately, this minivan was occupied by a family, and the collision claimed the life of at least one individual. Several other family members were hospitalized with serious injuries. The drunk driver was charged with vehicular manslaughter and felony DUI.
Amtrak Collides With Truck in Ventura County
On June 29, 2023, it was reported that an Amtrak train had struck a water tender truck in Ventura County. The driver of the truck was hospitalized with critical injuries, and 15 people on board the train suffered minor injuries. It is not clear why the truck was on the track, but the vehicle was completely obliterated by the collision. Pieces were scattered across the crash site, and an axle was found 100 feet away from the impact. This is the latest in a string of Amtrak crashes across the country, and the prevalence of these collisions over the past few years has raised serious concerns.
Garbage Truck Kills Man in Sherman Oaks
Also on June 29, it was reported that a garbage truck had struck and killed an individual in Sherman Oaks. Footage of the incident was published by NBC Los Angeles, and it was subsequently reported that the mother of the victim was suing the City of Los Angeles as a result. The man apparently suffered from addiction and was sitting in an alley wrapped in a blanket when he was struck and killed.
Where Can I Find an Experienced Truck Accident Lawyer in California?
If you have been searching for an experienced truck accident attorney in California, look no further than the Moga Law Firm. Over the years, we have helped numerous injured plaintiffs, including those who have been harmed in semi-truck accidents. Book your consultation today to discuss your legal options and get started with an effective action plan. If a negligent trucker or trucking company caused your accident, there's no reason to pay your damages out of your own pocket. Reach out now.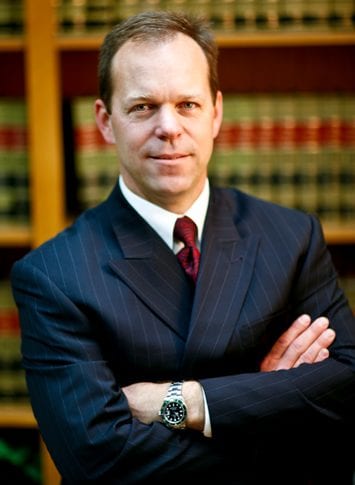 Scot Thomas Moga, a dedicated attorney in San Bernardino & Riverside Counties who represents clients in the many types of personal injury, workers' compensation and estate planning cases.