Should I Set up a Living Trust?
Although they are often discussed together, a living trust is somewhat different from a living will. In both types of documents, you specify what you want to happen with your assets if you become incapacitated or die. However, with a living trust, you also appoint someone to handle those affairs when the unfortunate does occur.
In California, it is especially a good idea to set up a living trust because this avoids probate court, which can be a time-consuming and expensive process
Why Set Up a Living Trust?
It is typically more expensive to establish a living trust, but it has several key advantages over just a will:
It avoids the complex and costly process of going to probate court
It helps to avoid confusion from different interpretations of your will
You gain additional assurance that your wishes will be followed
Setting up a living trust instead of handling assets through probate court is especially beneficial in California because of the high statutory fees of probate court. California estate law dictates the following fees for estates that must be distributed in probate (based on worth of the assets):
4% on the first $100,000
3% on the next $100,000
2% on the next $800,000
1% on the next $9,000,000
One-half of 1% on the next $15,000,000
What Does a Living Trust Include?
A living trust can include nearly any personal item or asset you own. Although real estate, stocks, and bank accounts are common, you may also want to include items of personal value, such as jewelry; any item with some tangible monetary value can be included in a trust.
If you are not sure if one of your assets can be included, you should consult with an experienced estate planning attorney.
What Type of Trust is Best for Me?
Another important consideration is the type of trust you establish. You can have either a revocable or pour-over trust.
With a revocable trust, you can make changes over the course of the trust. This is beneficial for people who want to maintain some control over the way their assets will be distributed.
A pour-over trust transfers all decision-making power to the person you elect to manage the trust. This is a great option if you do not have the time or refer not to manage something as complex as a trust.
Finding the Right Living Trust Lawyer
Hiring a lawyer to work with you and establish your living trust can ease some of the burden and complexity of setting one up. Moga Law Firm has over 25 Years of experience working with clients to ensure their estate planning process goes smoothly and covers everything it needs to. We know that every client's needs are unique, and we will work with you to ensure your living trust is set up so you do not have to worry about what will happen to your assets.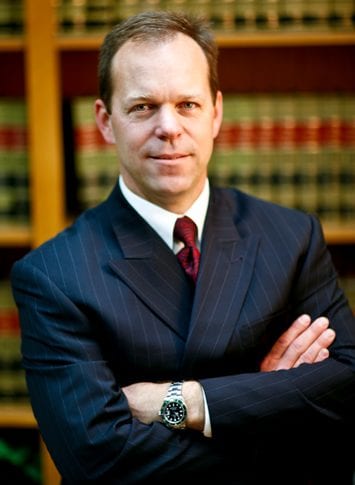 Scot Thomas Moga, a dedicated attorney in San Bernardino & Riverside Counties who represents clients in the many types of personal injury, workers' compensation and estate planning cases.