Roadway Accident Law: How to Protect Your Rights as a Bicyclist 
Every day, more and more people are choosing to go green with regard to their daily commute. Many commuters are opting for bicycles and many cities have taken notice, implementing "safe" roadways for these eco-friendly commuters. Unfortunately, just as every commuter on a roadway, bicyclists also run the risk of injury due to unforeseen circumstances.
It is important that cyclists understand that they have legal rights when it comes to injuries inflicted while on the roadway. While all cyclists can practice safe commuting, there are unpredictable circumstances that could arise which could cause severe injury to any bicycle enthusiast, no matter their skill level.
If you or someone you know has been injured as a result of a roadway accident while using a bicycle, it is important to know that you have legal rights. If you have been injured by a negligent party, you may have the opportunity to seek financial restitution to help you recover from your grievances. Obtain the legal support of a skilled attorney that has experience in dealing with personal injuries and specifically when serious injuries have occurred. This article will highlight important factors you should understand if you're an avid bicycle rider.
What To Do If You Have Been Injured
As cautious and safe as a bicyclist can be, roadway accidents can happen at any given time. When an accident happens, the following factors can help you safeguard your rights as a victim:
Contact Emergency Medical Services Immediately
When an accident occurs, it is important that you call 9-1-1 immediately. Of course, depending on your injuries, you may not be able to do this yourself. In the event that your injuries are severe, be sure to direct a person to contact emergency medical support straightaway.
File a Police Report
When you have contacted emergency medical services, it is likely that a police officer will respond to the scene of the accident. It is customary for police officers to write a report about the incident; however, you should seek to contribute to the report by stating you version of events. A police report will help to corroborate your story when seeking to file a claim against the negligent party. Providing details to a police report can also help run your memory about what transpired. Due to the impact, many victims can often quickly forget the events that lead to the accident. Relating the events immediately after the incident can help to ensure you don't overthink the facts, which could affect your credibility.
Take Photographs
When you have been the victim of an accident, it is important that you are able to tell your story and pictures can help you build a strong case. By taking detailed pictures of the scene, you will be able to paint a picture that can help you determine what caused the accident. For example, when a cyclist has suffered an injury as a result of being struck by a vehicle driver that failed to see him or her due to an overgrown shrub, the cyclist may be able file a claim against the municipality in charge of marinating the road. If the shrub is removed shortly after the accident, the victim may be unable to prove that that the shrub caused the accident.
For Bicyclist Accidents, Seek Legal Support
Unfortunately, being a safe cyclist will not always protect you from roadway accidents. If you are a victim of a accident and have suffered injuries, you should know that you might have the opportunity to seek financial compensation for your losses. As a victim, it is important that you know that there may be more than one party that could be held accountable for your injuries. Consider speaking to a legal professional who has experience in dealing with bicycle accident cases.
The legal experts at The Moga Law Firm are highly skilled in the area of bicycle accident cases. They are dedicated to helping victims seek the financial support they need to recover. Personal injury claims are time sensitive; consider seeking the support of an attorney as soon as possible.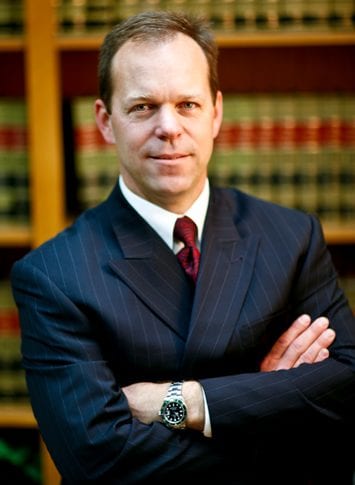 Scot Thomas Moga, a dedicated attorney in San Bernardino & Riverside Counties who represents clients in the many types of personal injury, workers' compensation and estate planning cases.