Riverside Dog Bite Attorneys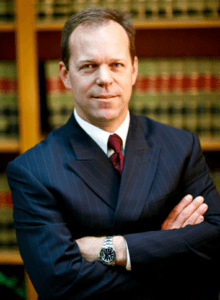 Securing Compensation for Injured Individuals Bitten or Attacked by Dogs in Riverside
Being bitten or attacked by a dog can cause serious physical and emotional damage, especially when the victim is a child. If you or a loved one has been bitten or attacked by a dog, consult the Riverside Dog Bite Attorneys at the Moga Law Firm to help recover the compensation you deserve.
What to Do if You Have Been Bitten or Attacked by a Dog
If you have been bitten or attacked by a dog, it is important to take the following steps to protect your legal rights, or the rights of your child or loved one:
First seek necessary emergency treatment.
Call the police and animal control as soon as possible and make sure to file a report.
Identify the dog (with the dog license information if possible), and get the dog owner's name, address, and insurance information.
Take photos of the bite marks, as well as bruises, bloody or torn clothing, and any other evidence of the attack.
Gather the names, addresses, and phone numbers of any potential witnesses
Contact a Riverside dog bite attorney with extensive expertise in these matters.
The California Dog Bite Statute
California Civil Code section 3342 holds an owner whose dog bites or attacks another person "strictly liable" for resulting injuries and damages to victims. This means that a victim does not have to prove a dog owner was negligent in restraining his or her dog, or that the owner should have known the dog would attack or taken precautions to prevent the attack. Instead, the victim only needs to prove they were injured by being bitten or attacked by a dog while lawfully on the premises where the attack occurred, and that the defendant is the owner of the dog.
If you or someone you love has suffered a dog bite or attack, it is important to contact an attorney experienced with handling dog bite cases as soon as possible. Working with fresh facts and evidence greatly increases your chances of building a successful personal injury claim.
Dog Bite Lawyer Serving Riverside CA
Experienced Riverside Dog Bite Attorneys Helping Dog Bite Victims Recover for Their Losses
If you or a loved one has been bitten or attacked by a dog, contact our successful team of experienced dog bite attorneys in Riverside. Schedule a free initial consultation with Moga Law Firm by calling our office at 909-931-2444 or contacting us online. We handle personal injury claims on a contingency fee basis, so you pay no attorneys' fees unless we recover on your behalf. Se habla español.