Risks Associated With Highway Construction in California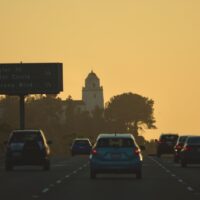 Highway construction is one of the most dangerous jobs. These workers face many safety hazards, and far too many construction laborers are killed or seriously injured each year in California. While infrastructure is important for any functioning society, a few added highway lanes should not come at the expense of human lives. But what can you do if you have been injured while performing construction work on a highway in California? How can you recover the compensation you need to pay for medical expenses, missed wages, and emotional damages?
Accidents in Highway Construction Zones are Common
Accidents in highway construction zones are pretty frequent in California for several reasons. Drivers may not obey posted speed limits, preferring to zoom by construction zones at high speeds despite the obvious danger associated with people working nearby. Construction zones often require vehicles to merge into a single lane when passing, adding to congestion and increasing the risk of collisions. Many drivers might not be expecting to see a construction zone, especially if they are new to the area.
On November 19th, it was reported that a Lexus passenger vehicle had collided with a tank trailer in a construction zone near Riverside. The passenger vehicle slammed into the rear of the semi-truck, and the impact killed both occupants. Although no workers were injured or killed, incidents like these show us how easy it is for drivers to lose control and rear-end each other in construction zones. This is especially true when vehicles in front of traffic congestion suddenly slow down when entering construction zones, causing a chain reaction that leads to rear-enders.
What Kind of Risks Do Highway Construction Workers Face?
There are a number of risks that may affect highway construction workers, including:
Vehicles: The number-one hazard that highway construction workers face is the presence of moving vehicles. These vehicles may be standard passenger cars or work-related vehicles like semi-trucks or excavators. Workers tasked with performing duties on the ground can quickly be sideswiped or run over by these vehicles.
Noise: Heavy machinery and passing vehicles can make it difficult for workers to hear their surroundings. The noise can be so intense that workers are totally unaware of approaching hazards – even when sirens are blaring.
Weather: Highway workers are especially vulnerable to inclement weather, such as ice or winds. This weather can cause injuries in and of itself, but it may also cause vehicles to lose control and injure workers.
Electrocution: As with all construction sites, electrocution is a real hazard in highway construction zones.
Exhaustion: Highway workers may work for long hours in the sun without access to reliable drinking water. Heat exhaustion and severe dehydration are both genuine hazards.
Where Can I Find a Qualified Workers' Comp Attorney?
 If you have been searching for a qualified, experienced workers' comp attorney, look no further than Moga Law Firm. With our assistance, you can file your workers' comp claim accurately and properly, reducing the chances of a denied claim. We can also help you appeal denied workers' comp claims to ensure a level of compensation that reflects the true extent of your damages. Book your consultation today to get started with an effective action plan.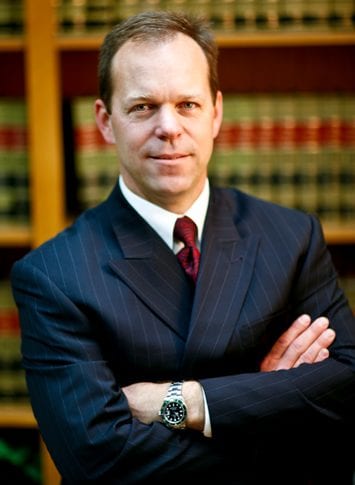 Scot Thomas Moga, a dedicated attorney in San Bernardino & Riverside Counties who represents clients in the many types of personal injury, workers' compensation and estate planning cases.