Redlands Truck Accident Attorneys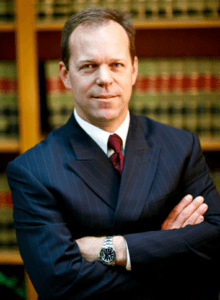 Protecting the Rights of Victims Injured in Redlands Truck Accidents
The Redlands Truck Accident Attorneys at Moga Law Firm possess the skills and knowledge to successfully pursue vehicle collision claims involving semi trucks, 18-wheelers, tractor trailers, and other commercial vehicles. Truck accident cases often involve large-scale damages, making it important to rely on an experienced truck accident attorney in Redlands to handle your case.
Our attorneys will thoroughly evaluate your accident and determine the best way for your claim to be handled, whether through settlement negotiations or trial. In truck accident cases, we often bring suit against multiple parties, including the truck driver, trucking company, and their insurer, to help our clients obtain the greatest amount of compensation possible for their injuries.
Common Causes of Southern California Truck Accidents
Unfortunately truck accidents are a common occurrence in the Redlands, with many semis making their way to and from the Los Angeles area on our roads and freeways. Commercial trucks cause accidents for a number of reasons, including:
Following too closely
Not making wide enough turns
Failure to check blind spots
Inability to stop in time to avoid causing an accident
Tipping due to weather conditions or reckless driving
Inadequate driver training or experience
Inadequate driver supervision
Driver fatigue or falling asleep behind the wheel
Driving under the influence of drugs or alcohol
In addition to recognizing the various, and potentially overlapping, causes of accidents, the Redlands Truck Accident Lawyers at Moga Law Firm have an in-depth understanding of the various laws — including those relating to logging hours, rest periods, maintenance requirements, and training — that come into play in California truck accident personal injury litigation. With our comprehensive knowledge and experience, our truck accident lawyers in Inland Empire are uniquely qualified to handle cases in the often complex arena of truck driving accidents.
Truck Accident Lawyer Serving Redlands
Consult with Experienced Redlands Personal Injury Attorneys
If you or a loved one has been injured in a truck accident, consult with an experienced Redlands Truck Accident Attorneys at the Moga Law Firm. Our highly skilled personal injury attorneys will evaluate your situation and pursue aggressive legal action to recover compensation on your behalf. Call 909-931-2444 or contact us online to schedule a free initial consultation. We work on a contingency fee arrangement, which means you owe no legal fees until the resolution of your case. Se habla español.