Recovering Compensation Is Possible After a Pedestrian Accident
Anytime a person is out for a walk or a run, he or she runs the risk of being injured in an accident involving a motor vehicle. Unfortunately, the rate of pedestrian accidents in California is concerning. According to the California Office of Traffic Safety, pedestrians being seriously injured or killed on California roadways is a problem that is only growing worse. If you were injured in a pedestrian accident, you may be eligible for compensation with the support of a qualified personal injury attorney. Southern California's auto accident attorney Scot T. Moga can offer the help you need. The information provided below will help you understand what damages you may be able to recover after being struck by a vehicle.
For many years, Attorney Scot T. Moga has established a reputation for advocating on behalf of those injured by another's reckless actions. With tenacity and vigor, Attorney Moga has helped many injured pedestrian accident victims recover the compensation they needed to get their lives back on track. For a free case evaluation, consider contacting Attorney Moga by calling 909-931-2444 today.
Commonly Sustained Injuries in Pedestrian Accidents
Anytime a car strikes a person, the pedestrian is likely to suffer injuries. According to the National Highway Traffic Safety Administration, pedestrians are more likely to suffer fatal injuries when struck by a vehicle traveling at high speeds. However, even when a pedestrian does not sustain fatal injuries, the accident can still cause serious injuries. The following are some of the most common injuries caused by pedestrian accidents that may result in long-lasting anguish: Broken bones, Traumatic brain injury, Spinal cord damage, Internal bleeding, Nerve damage, and/or Cuts and lacerations.
All injuries will vary in severity, which will depend on multiple factors, such as the speed of the vehicle, where the pedestrian was struck, the angle of impact, and the height of the victim. Nonetheless, any of the aforementioned injuries can result in long-term hardship for the injured pedestrian and his or her loved ones. Depending on the severity of the injury, permanent disability is a real consequence of pedestrian accidents.
Financial Responsibility for Pedestrian Accidents
The State of California has right-of-way legislation, which aims to protect pedestrians from potential danger and also helps prove a reckless driver's liability for the accident. Aside from this, when a person is injured by a reckless driver, it is necessary to demonstrate that the driver also acted negligently and that this resulted in the injuries in order to achieve a successful claim. Driver negligence can involve the following reckless actions: Driving while fatigued, Driving above the speed limit, Driving too fast for weather conditions, Driving while distracted, or Driving while under the influence.
Available Damages in Pedestrian Accident Cases
No two pedestrian accidents are the same, and therefore, every case will demand a full investigation. Depending on the facts of the case, the following damages may be recovered: Current medical expenses, Future medical costs, Loss of income and benefits, Loss of earning potential, Pain and suffering, Loss of quality of life, Embarrassment, and/or Wrongful death.
File a Claim With the Support of a Qualified Attorney Today
Pedestrian accidents are a serious concern in California. Sadly, when a person is injured by a moving vehicle, the injury may have long-term consequences. If you or someone you love was injured while out for a walk or jog, it is necessary to seek the legal support of a knowledgeable law firm.
Attorney Scot T. Moga has many years of dedicated experience in the field of pedestrian accident cases. He understands the severity of these accidents and the long-term effects an accident can have on a person. Consequently, Attorney Moga works tirelessly to ensure his clients obtain the highest amount of compensation available. For a free case evaluation, consider contacting Attorney Moga at 909-931-2444 today.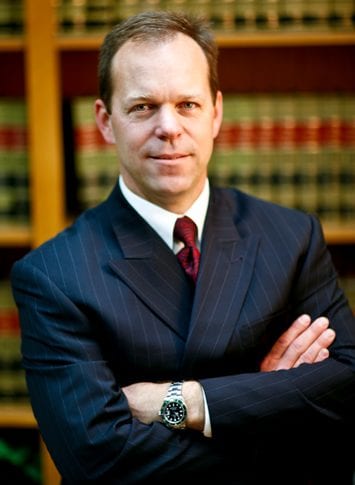 Scot Thomas Moga, a dedicated attorney in San Bernardino & Riverside Counties who represents clients in the many types of personal injury, workers' compensation and estate planning cases.