Recover Compensation After a Pedestrian Accident
Many people enjoy going out for a jog or walk but sadly, people are at high risk for serious injuries in traffic accidents involving moving vehicles. According to the California Office of Traffic Safety, pedestrian accidents are a serious concern in the state, as more people are seriously injured or killed in accidents each year. If you or a loved one was involved in an accident with a vehicle, it may be possible to recover financial compensation. Discuss your case with a knowledgeable pedestrian accident attorney right away. Inland Empire's premier pedestrian accident attorney Scot T. Moga can help.
For more than 25 years, Attorney Scot T. Moga has helped injured pedestrians receive the compensation they deserved following an accident caused by a negligent driver. Attorney Moga provides personalized representation to all his clients, which helps ensure the best possible outcome for each case. To schedule a complimentary consultation with Attorney Moga, call 909-931-2444 or complete the online contact form here.
Commonly Sustained Injuries in Pedestrian Accidents
Traffic accidents can always lead to injuries but when a vehicle collides with a pedestrian, catastrophic injuries can occur. As a result of their lack of protection and level of vulnerability, pedestrians are susceptible to the following types of devastating injuries: Traumatic brain injuries, Nerve damage, Internal bleeding, Spinal cord injury, Severe cuts and lacerations, and Broken or fractured bones.
The severity of any injury sustained will depend on multiple factors, including the motor vehicle's speed at the time of the accident, the design of the vehicle, the angle of impact, where the accident took place, and where the pedestrian was struck.
Liability in a Pedestrian Accident
The State of California has several right-of-way laws and these are aimed toward protecting the most vulnerable, including pedestrians. When it comes to establishing liability in a pedestrian accident case, the state's right-of-way laws can be used to prove the driver's responsibility for the pedestrian's injuries. Additionally, having evidence that the driver acted carelessly or negligently will also be necessary in achieving a successful case outcome. Common examples of negligence in a pedestrian accident claim include the following: Driving while distracted, Driving over the speed limit, Driving too fast for weather conditions, and Driving while under the influence of alcohol or drugs.
Possible Damages Available in a Successful Case
No two pedestrian accidents are the same; therefore, every case will vary in value. Depending on the facts of the case, injured pedestrians may be able to recover the following damages: Past and future medical costs, Loss of income and benefits, Loss of earning potential, Emotional distress, Pain and suffering, and Loss of quality of life.
Obtain Qualified Support From an Experienced Pedestrian Accident Attorney
In the State of California, pedestrian accidents are on the rise. Unfortunately, thousands of pedestrians suffer serious injuries each year because negligent drivers fail to drive in a responsible manner. If you or someone you love was injured in a pedestrian accident, it is important to obtain the qualified support of an experienced and dedicated pedestrian accident attorney who can help you obtain the compensation you deserve. A skilled attorney will ensure a strong case is presented against the negligent driver and maximum compensation is recovered.
For more than 25 years, the Moga Law Firm has advocated on behalf of those injured as a consequence of another's negligence, including seriously injured pedestrians. If you were recently hurt after a collision with a vehicle, contact the Moga Law Firm for qualified legal representation. Consider calling 909-931-2444 or complete the online contact form here.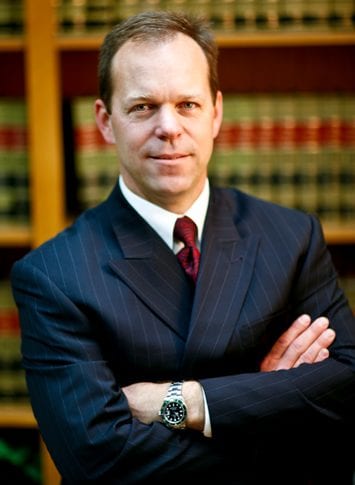 Scot Thomas Moga, a dedicated attorney in San Bernardino & Riverside Counties who represents clients in the many types of personal injury, workers' compensation and estate planning cases.