Receive Temporary Disability Through Workers' Compensation
If you have been injured while at work, workers' compensation benefits are available to help you in your recovery. One of these benefits is referred to as temporary disability or TD. TD benefits provide monetary payments in place of lost wages when a work-related injury has forced the worker to take time off work or when the injury prevents him or her from doing his or her usual job while in recovery. If you were injured while on the job or if you have contracted an illness because of your work duties, you may qualify to receive temporary disability benefits. Contact a well-versed workers' compensation attorney for support. Inland Empire Attorney Scot T. Moga can advocate on your behalf.
For more than 25 years, Attorney Scot T. Moga has handled a variety of complex workers' compensation cases throughout San Bernardino and Riverside Counties. Attorney Moga can help you maximize the temporary disability and medical benefits you receive. Consider scheduling a free consultation with the Moga Law Firm today by calling 909-931-2444 or complete the online contact form here.
Qualifying for Temporary Disability Benefits
In California, temporary disability benefits were established to help injured workers when their temporary incapacitations have resulted in a loss of income. Most workers who file a workers' compensation claim can receive TD when their treating physician has stated that they are unable to return to work as a result of the injury or illness. Temporary disability payments will come on a bi-weekly basis from the employer's workers' compensation insurance company.
How Soon Will Payments Arrive?
Temporary disability benefits will begin once the treating doctor has determined that the worker cannot perform his or her usual work responsibilities or a modified version of those responsibilities for more than three (3) days. The qualifying worker will then receive the first payment within two weeks, or 14 days, of the doctor completing the medical report stating that the worker needs to take time off work.
When the injury results in a disability that has placed the worker out of work for over two weeks, the injured worker will receive retroactive disability payments starting from the date the injury or illness was discovered. It is worth noting that TD benefits in California are limited to a maximum of 104 weeks. Despite this, certain medical conditions can be eligible for a maximum of 240 weeks of payments.
For the most part, TD payments will cease when the worker returns to his or her job or when the treating doctor has determined that the worker has reached the point of maximum medical improvement and is ready to resume his or her work responsibilities. If the medical condition has stabilized but a full recovery is not attainable, it may be possible to become eligible for permanent disability benefits.
Obtain the Support of a Qualified Workers' Compensation Attorney
After a work-related injury or illness that results in the temporary inability to return to work, temporary disability benefits may be obtained. To ensure you receive maximum benefits, discuss your case with a knowledgeable workers' compensation attorney who can advocate on your behalf.
At the Moga Law Firm, championing on behalf of injured workers is a top priority. For more than 25 years, Attorney Moga has fought on behalf of workers who were injured while at work or developed an illness as a result of work-related responsibilities. If you have been injured while at work and believe you may be eligible for temporary disability benefits, consider contacting Attorney Moga today and receive a complimentary consultation.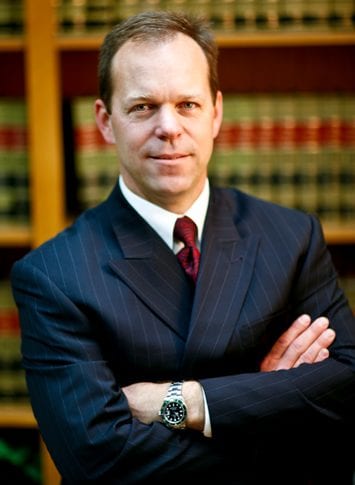 Scot Thomas Moga, a dedicated attorney in San Bernardino & Riverside Counties who represents clients in the many types of personal injury, workers' compensation and estate planning cases.