Rear-End Accident Collisions Are Dangerous, Here's Why
Rear-end car accidents are one of the most common types of auto accidents with more than 1.7 million accidents reported across the United States every year. As common as these accidents are, however, there is a very common misconception that these accidents are generally harmless. Unfortunately, the reality is that these accidents can cause serious, long-term injuries. When an injury goes untreated, the repercussions can be immeasurable.
Causes of Rear-End Accidents
Rear-end collisions can be caused by a multitude of factors, including road rage. When an aggressive driver is following too closely to the vehicle in front, the negligent driver may not have enough time to stop in time if the car in front comes to a sudden stop. Other rear-end collisions can be caused by tailgating or simply following too closely. When motorists are following too closely to the drivers in front, they increase the risk of an accident.
Speeding and defective automobile brakes are also other causes of rear-end accidents. When a motorist neglects to properly maintain his or her vehicle, he or she can be held accountable if the improperly maintained vehicle causes an accident.
But rear drivers are not always accountable in rear-end collisions. Rear-end accidents can also be caused by the following:
Front drivers making unlawful or unsafe lane changes,
Rear-end accidents involving multiple vehicles,
Vehicle part manufacturing companies that sold and distributed a part that prevented the vehicle from stopping safely, or
Front drivers engaging in aggressive driving
Serious Injuries Caused by Rear-End Accidents
Although most rear-end accidents can be dismissed as insignificant fender benders that cause little to no harm, the stark reality is that most rear-end accidents have the potential to result in serious injuries. A few of the most common injuries caused by rear-end collisions include: Whiplash, Broken bones, Facial disfiguration, Spinal cord injury, Driver ejection, Traumatic brain injury, Bruising and lacerations, and Internal injuries.
Depending on the type of injury and the degree of severity, it is possible that an injured person may sustain disfigurement, permanent scarring, and temporary or permanent disability. When this occurs, it is likely that thousands of dollars in medical expenses will be incurred. Additionally, an affected rear-end accident victim may face unemployment and emotional distress as a result of the injuries.
Recover Monetary Compensation Following a Rear-End Collision
Rear-end accidents have the potential to cause serious damages that can affect an injured person for a lifetime. Depending on the severity of the accident, an injured person may face costly medical expenses, a loss of income, and pain and suffering. When a rear-end accident occurs, financial compensation may be recovered with the legal assistance of a proficient auto accident attorney.
At the Moga Law Firm, advocating on behalf of injured auto accident victims is a top priority. For more than two decades, Attorney Moga has championed on behalf of those who have been injured as a result of another's wrongdoing. If you have been injured in a rear-end auto accident, consider discussing your case with Attorney Scot T. Moga. Schedule your free initial consultation by filling out the contact form or calling 909-931-2444 today.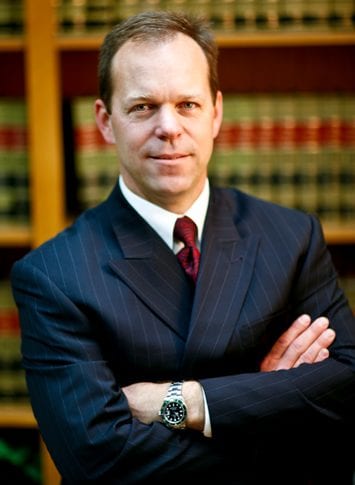 Scot Thomas Moga, a dedicated attorney in San Bernardino & Riverside Counties who represents clients in the many types of personal injury, workers' compensation and estate planning cases.