Pursuing Compensation for an e-Bike Crash in California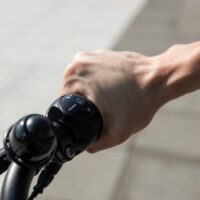 A wide array of e-bikes, e-scooters, and even e-skateboards have become ubiquitous across California's major cities. While these new vehicles offer numerous advantages, their hazards are often understated. Even if you manage to operate your e-bike safely, there is no guarantee other drivers will operate their own vehicles with equal care. There are also the additional hazards of breakdowns, defects, and even exploding batteries. If you have been harmed by an accident involving an e-bike, you might be wondering if you are eligible for compensation.
E-Bike Accidents are Becoming Common in California
With so many e-bikes currently on our roads, serious accidents are becoming quite common. On October 6, 2023, it was reported that an e-bike rider had become injured after crashing into a parked pickup truck in Sorrento Valley. It was later confirmed that the truck was parked legally. Even though the rider was wearing a helmet, he suffered numerous facial injuries and a serious fracture to the left arm. Police also claim that the e-bike rider was "operating at an unsafe speed for conditions." However, it may be that the e-bike's brakes malfunctioned, preventing the rider from slowing down.
All OneWheel Skateboards Recalled After Four Confirmed Fatalities
Also in October of 2023, it was reported that the Santa Cruz-based company Future Motion had been forced to recall all models of its OneWheel e-skateboards due to a persisting risk of serious injury or death. Numerous media sources confirmed that there had been four confirmed deaths associated with the e-skateboards, and all four of these fatalities involved traumatic head injuries. Other reported injuries associated with the vehicles include paralysis, concussion, and numerous fractures.
Solana Beach Requires Dangerous e-Bike Riders to Complete Safety Course
It is worth noting that e-bike riders sometimes cause injuries to other people. This has become a common occurrence in specific parts of California where cyclists and pedestrians share the road. For example, Solana Beach has become so familiar with these collisions that they recently created a new ordinance mandating that some e-bike riders complete safety courses. If an e-bike rider injures a pedestrian in this municipality, they may be ordered to complete this safety course before they can use their e-bike once again.
Can You Pursue Compensation for an e-Bike Crash?
You can certainly pursue compensation for e-bike crashes under certain circumstances. The issue is that e-bike riders are not required to get car insurance, and no such insurance policy exists for them. However, injured cyclists can still sue negligent drivers who cause accidents. In addition, they may sue e-bike manufacturers for product defects that lead to injuries.
Where Can I Find a Personal Injury Lawyer in California?
If you have been looking for an experienced personal injury attorney in California who can help with your e-bike accident, look no further than the Moga Law Firm. With our assistance, you can pursue compensation with a measure of confidence and efficiency. We know that e-bike accidents can easily lead to serious, costly injuries and months of missed wages. These accidents can even claim lives, and family members can pursue compensation on their loved one's behalf. Book your consultation today to learn more about the possibilities.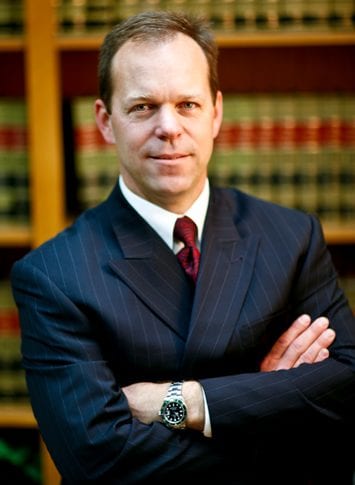 Scot Thomas Moga, a dedicated attorney in San Bernardino & Riverside Counties who represents clients in the many types of personal injury, workers' compensation and estate planning cases.