Proving Liability in a Slip and Fall Accident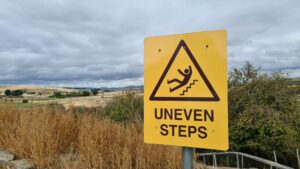 Slip and fall accidents fall under the state's premises liability laws and this means that when an accident happens, the injured party will need to prove that the accident was caused as a result of another's negligence in order to recover compensation. Consequently, not every fall accident will lead to a liability case for slip and fall. Unfortunately, however, a majority of slip and fall accidents do. If you or a loved one sustained injuries after a slip and fall accident, the Moga Law Firm can provide you the legal representation you deserve.
With more than 25 years of legal experience, the Moga Law Firm has successfully represented injured slip and fall accident victims. Attorney Scot T. Moga has extensive experience handling slip and fall accidents and can help you obtain the compensation you deserve after a negligent accident. Consider contacting the Moga Law Firm today to learn more about how Attorney Moga can help you get the justice you deserve.
Responsible and Negligent Parties
Accidents happen all the time, although some people are more prone to an accident than others. Sometimes, an accident can be completely out of a person's control and it can even be the fault of someone else. A party can be responsible and negligent in a slip and fall accident case if they: Were aware of or should have been aware through the execution of duty of care, About the dangerous condition on their property or the property they had control over, and Failed to repair the hazardous condition, protect people against the condition, or provide sufficient warnings concerning the condition.
Causes of Slip and Fall Accidents
As imagined, there is an abundance of factors that may come into play in slip and fall injury cases. To recover compensation, however, important factors will be those that can identify the cause of the accident. A few examples include: Spills, Leaks, Loose carpeting, Uneven flooring, Broken furniture, Failure to secure construction sites, Failure to cover exposed cords and cables, and Failure to sufficiently warn others about known dangers in the area.
Proving Fault in a Premises Liability Case
Based on California's premises liability laws, property owners, managers, and caretakers owe a duty of care to those who enter the premises to reasonably protect them from injury or harm. To establish negligence in a slip and fall case and successfully recover monetary damages, it is necessary to prove the following elements: The accused party owned, occupied,  leased, or controlled the property; The accused party was negligent in their maintenance or use of the premises; The plaintiff sustained injuries by suffering a slip and fall on the premises; and The accused party's negligence was a major factor in causing the injuries sustained by the plaintiff.
Upon a successful case, compensatory damages can be recovered to pay for the losses caused by the negligence. For example: Medical costs, Pain and suffering, Loss of earning potential, Loss of income and benefits, and Possible punitive damages.
Secure the Compensation You Deserve – Consult With a Skilled Attorney Today
A slip and fall accident can happen to anyone. When the accident happens while on someone else's property, compensatory damages can be obtained by establishing fault against the negligent party. If you or someone you love was recently harmed after a slip and fall accident that happened on another's property, discuss your case with a proficient personal injury attorney right away.
For over two decades, the Moga Law Firm has successfully represented clients who have been injured as a consequence of another party's negligent actions. After your slip and fall accident, take immediate action and speak to an attorney who can diligently represent your case and protect your rights. Consider discussing your case with the Moga Law Firm – schedule your complimentary consultation today.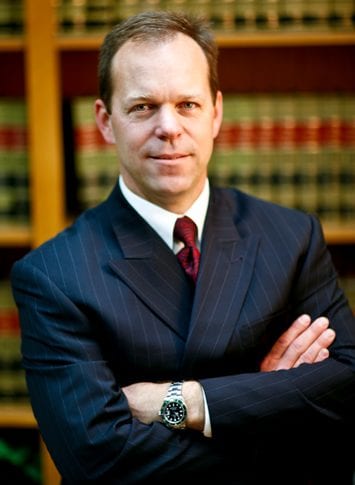 Scot Thomas Moga, a dedicated attorney in San Bernardino & Riverside Counties who represents clients in the many types of personal injury, workers' compensation and estate planning cases.