Proving Fault in a Bicycle Accident in Southern California
Southern California offers ample opportunities for bicyclists to enjoy a ride, but cycling is no longer seen as a just a favorite pastime. Today, more and more people have opted to use a bicycle as a means to get to and from work. Sadly, as more people have turned to cycling as a means to commute, bicycle accidents have steadily increased.
According to the National Highway Traffic Safety Administration, the State of California is the leading state for bicycle accident fatalities. Each year, hundreds of bicycle enthusiasts are struck by moving vehicles when riding on the road. Cyclists, unfortunately, ride virtually unprotected and they are at great risk of serious injury or death when struck by a moving vehicle. When an accident occurs, the injured victim may have legal grounds to file a personal injury claim against the responsible party. Establishing liability in a bicycle accident case, however, is a complex matter.
Proving Fault in a Bicycle Accident
In the State of California, the party who is found to be negligent and at-fault for causing the accident will be held responsible for covering the victim's damages. Negligence refers to an action, or lack of action, that is expected for a reasonable party under the same or similar circumstances.
In a personal injury claim involving a cycling accident, it is critical to demonstrate that the motorist drove in a careless or reckless manner and this negligence resulted in the accident that led to the victim's injuries.
Traffic accidents in California regularly involve more than one liable party; therefore, fault can be shared by these parties. Based on California's pure comparative negligence doctrine, even if the cyclist is found to be partially at-fault for causing the accident, he or she can still be able to collect damages.
Pure comparative negligence is asserted as a defense, and the more a victim is found to be responsible for causing the accident, the less amount of compensation he or she will be able to recover.
Obtaining evidence that will corroborate the version of events can help establish the at-fault party. This can include:
Police reports,
Witness statements,
Expert testimony,
Medical records, and
Pictures taken of the scene
Speak to a Personal Injury Attorney Who Understands Bicycle Accident Cases
Even as many cities across California have taken proactive measures to ensure the safety of bicycle riders, accidents continue to happen. Unfortunately, bicycle accidents often have serious consequences, and victims are usually left with costly hospital bills, the inability to return to work while in recovery, or serious permanent injury. California allows injured bike riders the opportunity to file a claim when the accident was caused as a result of another's negligence. If you are a bike rider who recently experienced a traffic accident where you were left injured, it is critical that you act quickly and seek the legal support of an attorney who has the resources to vigorously defend your right to a fair compensation.
Personal injury attorney Scot T. Moga is dedicated to helping cycling victims recover the maximum amount of compensation they are owed. As a cycling enthusiast himself, attorney Moga is committed to bringing justice to injured cyclists. After a bicycle accident, consider contacting the Moga Law Firm.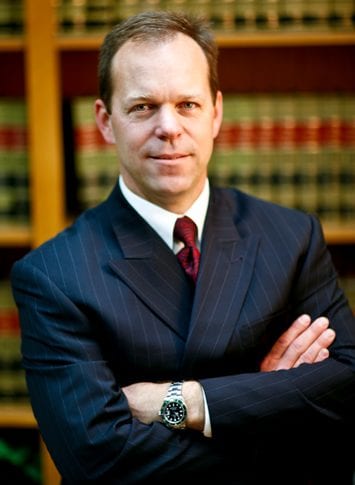 Scot Thomas Moga, a dedicated attorney in San Bernardino & Riverside Counties who represents clients in the many types of personal injury, workers' compensation and estate planning cases.