Protecting Your Interests After a Commercial Truck Accident in California
If you have been involved in a car accident that involved a commercial truck, one of your top priorities should be to protect your interests. Whether you were the accident victim or were otherwise partially at-fault for the accident, you will find that California laws regarding big rigs are very complex. Once insurance agencies, trucking companies, or other parties get involved, justice can be difficult to obtain without the proper representation of a well-versed personal injury attorney.
What To Do After a Trucking Accident
Any actions taken in the immediate aftermath of a commercial truck accident are crucial to protecting your interests. The following is a list of factors that could play a significant role in protecting your interests. 
Contact emergency medical services – If your or any other person involved in the accident was injured, seek immediate medical attention by calling 9-1-1. Furthermore, when a commercial vehicle is involved, it is imperative to have a local police officer document the accident scene. A police report is a vital part of a personal injury claim.
Collect supportive information – Obtain the contact information of the parties involved as well as possible witnesses in the scene. You should also collect the drivers' license information, car registration number, along with the insurance information of the drivers involved. For commercial truck drivers, be sure to obtain their commercial driver's license information.
Other valid information that could be gathered at the scene includes taking detailed pictures of the vehicle damage of all autos involved along with images of the surrounding scene. Many vehicle accidents can transpire as a result of the elements such as overgrown trees that hinder the truck driver's view or street signs that were wrongly placed.
Filing a DMV report – The State of California Department of Motor Vehicles requires that all involved parties submit an accident report within ten days of the incident. This does not apply to every case but failing to do so can be detrimental to a personal injury claim.
After a Trucking Accident in California, Seek the Legal Advice of Proficient Attorney
Commercial vehicles have the potential to cause devastating injuries in auto accidents. Those who have suffered an injury resulting from a trucking accident have the legal right to seek financial compensation by filing a personal injury claim. It is important to consult the legal advice of a knowledgeable attorney with experience in personal injury claims. Commercial trucks have many laws that a well-versed personal injury attorney will understand how to navigate.
Additionally, it is important to understand that there are multiple parties who can be held responsible for injuries sustained from the accident; consult the legal advice of an attorney who can represent your interests.
The attorneys at the Moga Law Firm are highly experienced in the field of commercial truck accident claims in the State of California. They are dedicated to upholding the rights of accident victims who have been injured as a result of a big rig accident. Personal injury claims in California demand swift action; seek appropriate legal support as soon as possible.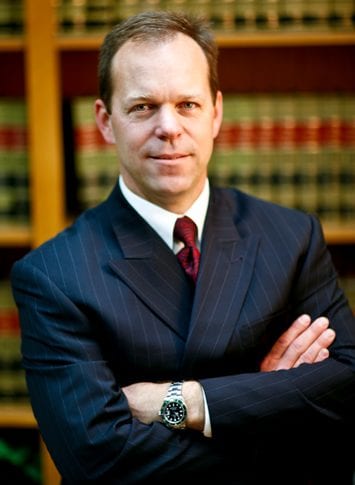 Scot Thomas Moga, a dedicated attorney in San Bernardino & Riverside Counties who represents clients in the many types of personal injury, workers' compensation and estate planning cases.