Proposed Bill Could Expand Coverage for Worker's Compensation in California
Worker's compensation offers protection for employees who may become injured while on the job. Claims can be made to help with a variety of expenses, including injury-related medical costs, disability compensation, and more.
However, not all types of workers are considered employees for the purposes of getting worker's compensation benefits. For example, workers hired by individuals, such as babysitters, are often not considered employees, especially if the scope of their work is limited. However, a new bill would allow for worker's compensation to be provided for these workers.
Am I Eligible for Worker's Compensation in California?
While most types of labor are covered by California's worker's compensation laws, the term "employee" has frequently excluded some people from being covered. In the case of the new bill, the important change is an amendment to the California Labor Code, which excludes anyone who performs work for an individual on that individual's residential property for less than 52 hours from being considered an employee.
The potential for short-term work to be covered in this way would expand worker's compensation for many different types of workers – any worker who often performs short-term types of work, such as:
Nannies
Tax preparation professionals
Babysitters
Roofing repair and maintenance professionals
Although the bill has not yet passed into California law, it is interesting to look at because it showcases how seemingly small changes to the law can have dramatic implications. If you have questions about your rights as any type of worker, do not hesitate to contact an experienced worker's compensation attorney.
What Does Worker's Compensation Cover?
Another factor to keep in mind is what worker's compensation covers. There are several types of expenses that must be paid by your employer if you make a worker's compensation claim, including:
Any medical expenses related to the injury
Compensation for short-term disability
Compensation for permanent disability
Burial and funeral allowances if a family member dies due to a workplace incident
Paid education or training if you are unable to continue in your current profession due to a workplace injury
Of course, that is a lot of information to take in, and every situation is unique. If you want more information about relevant laws and what is covered, read our worker's compensation FAQ. If you have questions about a specific case, contact us for a free consultation.
Benefits of Working with a Worker's Compensation Attorney
There are a lot of different factors that could affect your worker's compensation claim, ranging from the type of work you do to the type of benefits you need to claim. Every case is unique, but we are happy to help. If you are making a claim, feel free to contact the workers' compensation lawyers at Moga Law Firm. We offer free initial consultation to answer any questions you might have and help you determine the best course of action for your individual needs.
If we take the case, we will fight hard to make sure you get every benefit you deserve and do not have to worry about lacking compensation due to a workplace injury or incident.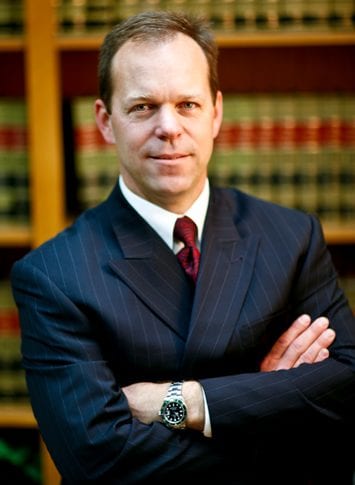 Scot Thomas Moga, a dedicated attorney in San Bernardino & Riverside Counties who represents clients in the many types of personal injury, workers' compensation and estate planning cases.