Premises Liability Law: Important Factors to Consider When You Have Been Injured On Government Property
If you have suffered an injury as a result of a hazard on government property, you have the legal right to file a claim to fight for financial compensation for the injuries you sustained. In the State of California, if you seek to file a premises liability claim, you generally have two years to file. Filing a claim against a government agency, however, presents more strict time restrictions. When you seek to file a claim against a city or other government agency, you will have roughly six months to file the initial claim, which initiates your claim process. Filing a claim in a timely manner is crucial to the success of the personal injury claim. Missing your claim deadline could make your result in your claim being dismissed, or un-pursuable altogether.
It is important to know that all government properties have the same duty and responsibility as private businesses to provide a safe premise for those who enter the property lawfully. If you have suffered injuries as a result of an unsafe government property, seek the legal counsel of a qualified personal injury attorney who can assist you on filing a claim. An attorney will look into your case and help you understand your legal rights. If the agency is found to be negligent, you may have the opportunity to obtain monetary compensation that can help you and your family recover from the damages sustained. 
Filing a Premises Liability Claim Against the Government
If you wish to file a premises liability claim against a government agency, this can include a municipality, or a state and federal agency. Common locations can include, but are not limited to the following:
A city post office,
A city or state police or patrol car,
A university,
A national or state park,
A public bus,
A roadway,
A sidewalk,
A municipal construction site, or
A public schools.
Typical premises liability cases can involve the following:
Objects not safely secured that cause injuries when fallen,
Injuries sustained from escalators or elevators inside government agencies,
Injuries or damages sustained as a result of poor security,
City bus-related injuries,
Injuries caused by fire trucks, garbage trucks, and police vehicles, or
Slip and fall accidents that cause broken bones or severe head injuries.
The Bottom Line
If you have been injured as a result of a negligent government entity, you will need to file a claim as soon as possible. The State of California enforces strict time limitations known as a statute of limitations to file a personal injury claim. Seek the legal support of a qualified personal injury attorney who has experience in dealing with premises liability claims. An experienced attorney will help to champion for your rights.
Attorney Scot Thomas Moga has extensive experience in dealing with premise liability claims. Attorney Moga and the legal team at The Moga Law Firm are dedicated to helping workers obtain benefits for injuries they have sustained while working. As noted above, injury claims, and specifically ones against the government are time sensitive; obtain proficient legal support as soon as possible.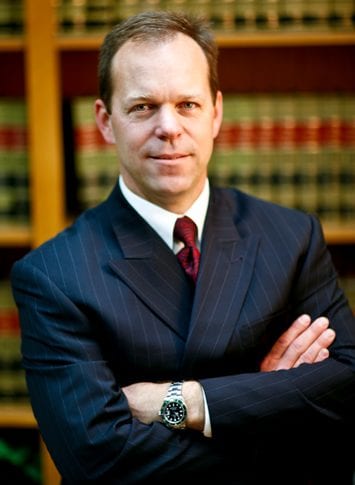 Scot Thomas Moga, a dedicated attorney in San Bernardino & Riverside Counties who represents clients in the many types of personal injury, workers' compensation and estate planning cases.