Pedestrian Rights and Establishing Liability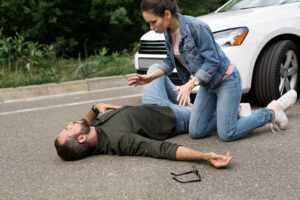 For the past few years, the State of California has been identified as one of the most dangerous states for pedestrians. According to the California Office of Traffic Safety, nearly 900 pedestrians lost their lives on state roadways in 2018, a 26 percent increase from what was reported in 2014. These figures are shocking to Californians, as the state has set multiple laws that aim to protect pedestrians. Sadly, despite the state's efforts, pedestrian accident rates continue to rise, and in the unfortunate event of an accident, an injured pedestrian can seek compensation from the party responsible for his or her injuries. If you were recently hurt in a pedestrian accident, allow a knowledgeable attorney to advocate on your behalf. Southern California's pedestrian accident attorney can champion on your behalf.
Attorney Scot T. Moga is highly skilled in pedestrian accident cases. When it comes to a pedestrian accident, it is common knowledge that the injured person can find great difficulty in collecting evidence at the scene. Fortunately, injured pedestrians do not have to handle the complexities and challenges of building a strong case against the responsible party. When a pedestrian is injured in a traffic accident, a proficient attorney can immediately begin to build the case, which includes making sure the case is thoroughly investigated and important evidence is collected. With many years of legal experience handling complex pedestrian accident cases, Attorney Scot T. Moga is prepared to handle your case. Consider allowing the Moga Law Firm to represent your case. Call the firm today to schedule your complimentary case evaluation.
Pedestrian Rights in California
It is evident that when a moving motor vehicle collides with a pedestrian, the pedestrian is at a disadvantage due to the lack of bodily protection. For this reason, the state has established right-of-way laws that aim to prevent pedestrian injuries and protect their rights.
Under the state Vehicle Code §29150, motorists have a legal obligation to yield the right-of-way to pedestrians who are crossing the road within marked crosswalks or even within unmarked crosswalks at intersections.
How Liability is Established in an Accident Claim
A pedestrian can be injured by a cyclist, motor vehicle, or other motorized scooter. When injured, the pedestrian may be able to obtain financial compensation for his or her injuries and losses from the party that caused the accident. When it comes to pedestrian injury cases, the following elements must be proved in order to successfully win a claim in court.
The defendant had a responsibility to reasonably prevent the injury of the pedestrian in what is known as a duty of care;
2. The defendant violated his or her responsibility as a result of his or her reckless behavior, negligence, or intentional wrongdoing; and
3. The wrongdoing resulted in the injured pedestrian's suffering and financial losses.
Obtain the Financial Compensation You Deserve
Pedestrian accident cases are on the rise and while the state promotes pedestrian safety, pedestrians continue to get seriously hurt. If you or someone you love was injured in a pedestrian accident, obtain proficient legal representation right away. With the right support, maximum compensation can be obtained.
Attorney Scot T. Moga has many years of dedicated experience representing injured pedestrians. Attorney Moga is well-versed in pedestrian accident claims, including those involving large commercial trucks and motorized bicycles or scooters. After you have been injured in a pedestrian accident, consider contacting Attorney Scot T. Moga for proficient representation. Call 909-931-2444 or schedule your complimentary consultation by completing the contact form here.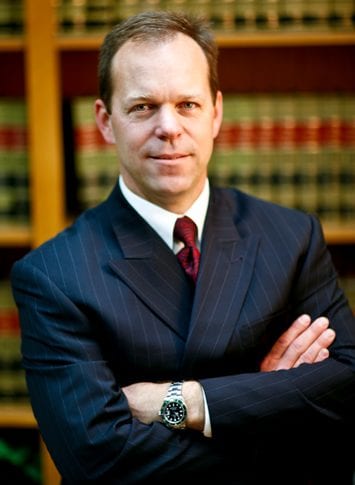 Scot Thomas Moga, a dedicated attorney in San Bernardino & Riverside Counties who represents clients in the many types of personal injury, workers' compensation and estate planning cases.