Pedestrian Accidents and Legal Responsibility
In October, Mary Paula Avalos, a 51 year old woman from San Bernardino, was left in critical condition when a car hit as she crossed the street.  Pedestrian accidents are on a rise in California. In 2011, seven pedestrians just in San Bernardino were involved in fatal accidents.
Walking should be a healthful activity. It is good for your body, your mind and the environment. Sadly, it is not always safe for the pedestrian. The Center for Disease Control and Prevention (CDC) recommends these safety tips for walkers:
Only cross at designated crosswalks
Check carefully for turning cars at intersections
Wear visible clothing – preferably with reflectors – when walking at night
Walk facing traffic if it is not possible to walk on a sidewalk
Obeying these safety rules not only keeps you safer but makes it easier to argue you were not in any way at fault in the event an accident occurs.
Your damages depend on the court's finding fault
If you are involved in an accident, contact a knowledgeable pedestrian accident attorney as soon as possible. In California, your damages are compensated in proportion to your legal fault for the accident – this is known as pure comparative negligence. With pure comparative negligence, if the court finds that you were only 20% responsible for the accident, your compensation can be reduced by that proportion. The sooner a lawyer representing your rights can start investigating the circumstances of the accident, the more likely they will find the evidence they need to build your case.
If you are injured in a pedestrian accident, contact Moga Law Firm. We have over 15 years of experience fighting for people like you in San Bernardino County and getting you the compensation you deserve.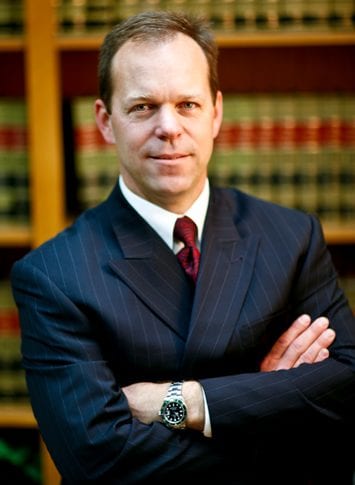 Scot Thomas Moga, a dedicated attorney in San Bernardino & Riverside Counties who represents clients in the many types of personal injury, workers' compensation and estate planning cases.