Pedestrian Accident Law: Frequently Asked Questions
Pedestrian accidents can occur at any moment. A person walking can suffer injuries after being hit by a car, a bicycle, or a dog that was unleashed. When a person has suffered a pedestrian-type injury, personal injury laws in the State of California allow injured pedestrians to seek financial compensation after an accident. Common damages include monetary restitution for the following:
A loss of wages or financial income,
Pain and suffering, and/or
Medical bills and expenses
The following article will highlight some of the most common questions involving pedestrian accident law. If you or someone you know has sustained grievances resulting from pedestrian accidents, seek the legal support of a specialized attorney who has experience in dealing with personal injury law. With the legal support of a specialized attorney, you could build a strong case that could help you through the recovery process.
What Are Potential Causes of Action for Pedestrian Injury Claims?
As previously mentioned, pedestrians can suffer injuries as a result of a multitude of negligent or careless acts. When a pedestrian is injured because of negligence, the injured pedestrian has the legal right to file a lawsuit in effort of seeking compensation for the injuries sustained. Common types of negligent or careless acts that result or could result in a pedestrian-involved injury include, but are not limited to the following:
A reckless driver who struck a person crossing the street at the indicated crosswalk.
A cyclist riding his or her bike on a crosswalk.
A municipality that failed to maintain a safe crosswalk, which resulted in the pedestrian's trip and fall.
A negligent pet owner who allowed his or her dog to run astray.
What is the Meaning of Negligence in Personal Injury Lawsuits in the State of California?
In order to have a valid and successful personal injury case, the injured victim will need to demonstrate that negligence played a significant role in his or her injuries.
The State of California defines negligence as having the following elements:
1. A party was negligent.
2. The plaintiff suffered injuries or was otherwise harmed as a result of the negligence.
3. The negligence played a substantial role in causing the plaintiff's injuries.
It is important to understand that negligence can be an action or inaction. For instance, a municipality has the reasonable duty of care to ensure that designated sidewalks do not have hazards that could cause a pedestrian's accident. In this case, the negligence is considered an inaction since the municipality failed to provide a safe sidewalk.
What Happens When the Accident Involves an Uncontrolled Dog?
Regrettably, most people will fail to recognize that they can seek financial compensation after being injured by a dog, even if the dog did not bite the person. The State of California has strict liability laws that could place the responsibility on dog owners if the dog caused an injury to another person. In order to have a valid case for non-bite injuries, the specifics of the case are very important. Consult with a skilled attorney who can help you understand if you have a valid case.
Seek Financial Compensation for Pedestrian Accident Cases
Pedestrian accident cases that result in injury have the probability of resulting in high medical expenses and even the loss of a job. If you have suffered a pedestrian injury, seek the legal advice of a proficient attorney who can help you.
Attorney Scot Thomas Moga has extensive experience in handling pedestrian injury cases. He is dedicated to helping injured victims seek the financial compensation they deserve in the aftermath of an accident.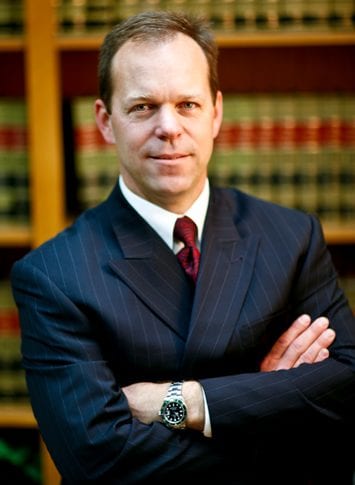 Scot Thomas Moga, a dedicated attorney in San Bernardino & Riverside Counties who represents clients in the many types of personal injury, workers' compensation and estate planning cases.