An Overview of California Law on Premises Liability
In California, premises liability law is a division of personal injury, which focuses on the injuries and damages a person can incur as a result of someone else's negligence. Premises liability, however, is centered on the premise that the victim's injuries occurred while he or she was on another's property. Based on California law, property owners have legal responsibility to care for the safety of those who visit their property. Consequently, property owners must protect visitors from known dangers and make a reasonable effort to prevent the injury of a person. When they fail to do so, property owners can be held accountable for the victim's injuries. When you have suffered an injury while on another's property, obtaining skilled legal representation is in your best interest. Southern California law firm, the Moga Law Firm, can champion on your behalf.
Over the years, the Moga Law Firm has represented those who have been hurt while on another's property, through tenacity and vigor, Attorney Scot T. Moga has successfully helped injured victims recover the financial compensation they deserved. Consider speaking to Attorney Moga today to learn more about how he can advocate on your behalf.
A Property Owner's Basic Duty of Care
Based on the California Civil Jury Instructions No. 1001. Basic Duty of Care, an individual who leases, owns, controls, or occupies a property can be considered negligent when he or she fails to use a reasonable sense of care to maintain the property in reasonably safe conditions. Those who lease, own, control, or occupy a property have to reasonably care to uncover hazardous conditions in their property and replace, repair, or provide sufficient warning of conditions that could be reasonably expected to cause harm to others.
Common Types of Premises Liability Accidents
There are many different types of premises liability accidents. Some of these include, but are not limited to: Animal attacks, Slip and fall accidents, Negligent maintenance, Negligent security, and Construction site accidents.
Possible Damages Available After an Accident
Before being able to recover monetary compensation for the injuries and losses caused in an accident, it is necessary to demonstrate that the property owner was negligent. Once negligence has been successfully established, several forms of monetary compensation can be recovered, depending on the facts of the case. These damages include, but are not limited to: Disability, Medical costs, Loss of income, Loss of earning potential, Pain and suffering, Emotional trauma, and Loss of enjoyment of life.
Discuss Your Case with an Established Law Firm Today
Premises liability cases can be straightforward, at times. In a majority of circumstances, the case can be highly complex and could require in-depth investigation. If you or someone you love was recently hurt while on another's property, take immediate action and seek the support of a well-established premises liability attorney today.
For more than 25 years, Attorney Scot T. Moga has championed on behalf of those harmed as a result of another's negligence. Attorney Moga takes great pride in ensuring his clients never settle their case for less than what they deserve. After an accident caused by someone else's wrongdoing, take swift action and obtain the support of Attorney Scot T. Moga. Consider scheduling your no-obligation consultation today.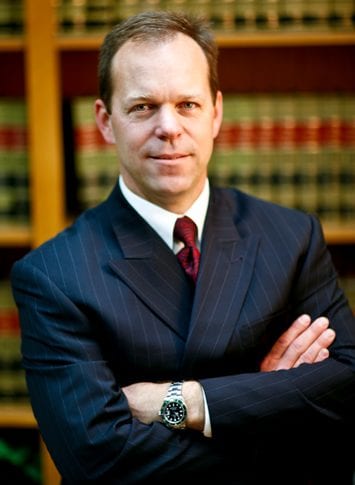 Scot Thomas Moga, a dedicated attorney in San Bernardino & Riverside Counties who represents clients in the many types of personal injury, workers' compensation and estate planning cases.